Google
Books
Available
Now
-
Haven't
We
Read
This
One
Before?
December 6, 2010
Google Books for iOS is now available to download for free in the App Store.
Earlier today,
we told you Google was planning on releasing its own e-books iOS application
. Unsurprisingly, this didn't get too many people excited. Already, iDevice owners can choose from a wide variety of e-book applications (
iBooks
and
Kindle
included). So, why should Google's own e-book app be any different from the countless apps we've already downloaded and tried out? I've just downloaded my own copy of
Google Books
, and I have to admit, the app isn't anything special. Essentially, if you've got a copy of
iBooks
, or even the
Kindle
app, I'd stick with it. Because, in reality, there's only so much you can do with an e-book application. And, many of the features we're seeing now in
Google Books
are old favorites made famous by Apple's
iBooks
app, which was released some time ago.
The universal application launches with a "home screen," which displays your downloaded titles. On the iPad, this looks similar to
iBooks
' bookshelf-like display - though Google's digital books simply hover against a pale background. On the iPhone (left), books are displayed in a list. On both the iPhone and iPad, tapping on a title launches the e-reader, which takes over the device's full screen. In the top left corner of the "home screen" is an icon, marked "Get eBooks." Tapping this launches a webpage in Safari, where users can search and download new titles. Reading digital titles in
Google Books
is a pleasant experience. The page turning animations we met in
iBooks
are present, as you can see in the screenshot below. Users can also zoom in on text using a page-wide magnifying tool. This is far better than the circular magnifying tool used by
iBooks
.
The page turning animation can be turned off in
Google Books
' settings, where "day" and "night" modes can also be selected. Users can also choose between "scanned" text, and digitized text. Upon selecting the latter, it is then possible for text size, font, and spacing to be adjusted. Within a digital book, users may search for particular words or phrases. Information about the book can also be viewed, along with the book's contents. All in all, you may be interested in checking out
Google Books
if you're currently unimpressed with the
iBooks
or
Kindle
app.
Google Books
offers a few unique features, though it is largely similar to other e-book reading apps we've previously encountered, so don't get too excited about this new application. If you've downloaded
Google Books
and have an opinion on the app, feel free to let us know your thoughts in the comments below.
Mentioned apps
Free
Google Play Books
Google
Free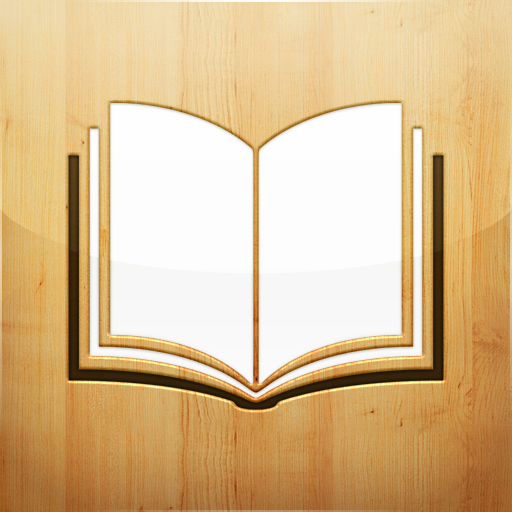 iBooks
Apple
Free
Kindle – Read Books, Magazines & More – Over 1 Million eBooks & Newspapers
AMZN Mobile LLC
Related articles