QuickAdvice:
Todo
Lists
Become
Wonderful
Again
With
Wunderlist
December 10, 2010
wunderlist Task Manager (Free) by 6 Wunderkinder is a mobile companion to the Windows and Mac desktop task management client that syncs entirely over the air.
How many times have you looked at other GTD and todo apps like Things and OmniFocus and thought "I like it, but where is the cloud syncing? And is it worth that much?"
Let's put an end to those thoughts and take a look at the completely FREE wunderlist Task Manager for your iPhone.
First, this is a companion app to a desktop app for both Windows and Mac, so that's already a huge step for those that always wanted Things or OmniFocus but don't have Macs. The desktop clients are also free, compared to the rather high price tag for other programs that are merely task managers and nothing more. And wunderlist for iPhone is also free, to go along with the desktop clients.
To get cloud syncing, you'll have to create a free account with wunderlist. Once that's set up, you'll just have to use those credentials on both the desktop and iPhone client to have them perfectly in sync without the need to connect to a WiFi network. It's simple and free OTA cloud syncing for your todo list.
Both the iPhone app and the desktop clients work in the same way--pretty much like identical clones of each other. So there's nothing new to learn if you've been using the desktop app for a while now.
The first thing you'll see upon launching the iPhone app is the List view. Whatever lists you have created will appear here. If you need a new list, just type in the name and then hit the "Done" button to save it and it will appear with the rest of the lists. There is also "Pull to Refresh" on the List View to synchronize your tasks with other devices and computers.
On initial launch, there will be a tutorial list if you haven't used the desktop client before. These are simple steps that will guide you on how to use the app.
While in List view, you'll see a number badge with each list to let you know how many tasks you have in a specific list. Selecting one will take you to the Task List.
The Task List view works much like the List View. To create a new task, just type it in and hit "Done" to save it. Tapping a task will bring up details on that task, and you can assign a due date and mark it as a priority (star) if needed.
Priority tasks will appear with that nice red bookmark star in the list, so it's easy to identify which tasks are important. You can also easily prioritize an item by tapping the star in the list view.
Done with a task? Just check it off. Change your mind about a task? Either swipe it, hit the Edit Tasks button, or tap the task and hit the Delete button--wunderlist has you covered.
Along the bottom is a customizable menu bar. The default options are Lists, Starred, Today, and Overdue. More options (All, Done, Tomorrow, Next Week, Later, No Due Date) are in the More tab. These task lists will feature a number badge so that you can easily see what you have left to do.
In the app settings, you can also change the date format and edit/delete or logout of your wunderlist account. The best part though, is the ability to change the background of the app. Currently, there are only nine different backgrounds to choose from, but they're pretty good for what it's worth. Hopefully in the future the developers can let users upload their own background images, or provide more options. These are the same nine backgrounds that appear in the desktop client.
Wunderlist is a free and beautiful solution for those that are seeking OTA cloud syncing for their tasks. My only minor problem with the app is that it does not provide specific times for items to be due, like in OmniFocus. I hope that the developers are able to add this in both the iPhone and desktop app in a future update.
Another thing is that there needs to be an easier way to enter a due date - you currently have to select a task and then edit the date. It would be great if the app could automatically enter a due date if you input "due 12/24/10" or something like that in the task name. Maybe in the future.
Wunderlist is currently free, and should always be free, so there's absolutely nothing to lose by trying both the iPhone and Windows/Mac desktop apps. If you want a breath of fresh air to your current GTD system or want to start one, wunderlist is a definite must-have app.
Mentioned apps
Free
Wunderlist
6 Wunderkinder
$9.99
Things
Cultured Code GmbH & Co. KG
$19.99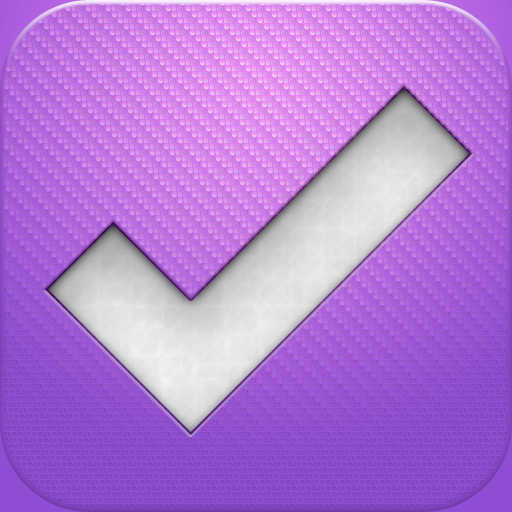 OmniFocus for iPhone
The Omni Group
Related articles