Review: Killer Pool HD - To Die For, Or Kill-Me-Now?
December 11, 2010

Overview
It can be difficult to choose a game from a sub-genre as popular as Billiards. You can't buy them all, and they don't all have lite versions. Fortunately, App Advice is here to save the day. We actually have a
list of the best Pool games
around, and no such list would be complete without Killer Pool HD. Where other, similar applications strive for a variation on a theme (such as changing the rules, using cartoonish graphics or adding powerups), Killer attempts to be realistic and stick as close to the physics and gameplay as possible.
Features
There are five modes of play to choose from: 9 Ball, 8 Ball, Black Ball, Killer and OctoKiller, the latter of which is the only mode unique to Killer Pool. If you are familiar with the type of game you want to play, you can jump right in, but if not, rules are given for each so you don't get lost in the dark. Each mode features a different colored table and you can choose between two different decals for the table design. Each of the modes can play a single match, but in 9 Ball, 8 Ball and Black Ball you can additionally compete in a local competition or world championship. To play, you just line up your shot and swipe up and down to shoot. More experience players will want to experiment with the 'spin' mode where you can adjust where the stick hits the cue ball and the angle of the stick. This can be used to control your spin and 'English'. You can also control the table speed to be slow (standard), medium or fast. Note that when you use fast, the game will take longer because you are constantly waiting for the balls to stop rolling.
The Good
The realism of the game will probably be one of your first impressions. The physics and rendering engines are very smooth without any frame rate drop and nary a polygon or rough edge to be seen (though the table decals are a little fuzzy). The AI is also smart, but also adjustable. You can play a weak computer player (level 1), you can play 'Killer' (level 9) or any level between. Killer plays like I do except instead of missing every shot, he almost makes all of them and usually sets himself up nicely for the next one. The menu is very polished and consistent and the sounds are fitting. The amount of modes to play, including the local and world championships, completely justify the cost and equate to nearly endless re-playability. You can also play your own music in the background.
The Bad
There is little wrong to be found in what is included in the game, but a few missing features would likely add to the breadth and depth of Killer Pool HD. I didn't have many good shots, but the few times I did, I wished that I could have saved it or at least watched a replay. It doesn't seem like this would be that difficult to include. Also, since all of the work has been put into the physics engine, an included 'trick shot' or 'free play' mode would be a nice addition. This would just entail a bare table where you can place the balls where you want. Some users have also complained about crashing, but I only experienced one crash in the several hours I spent playing.
The Verdict
There are many billiards applications available in the App Store but you would be hard pressed to find one more realistic and feature rich than Killer Pool HD. For only $1.99, this application is a should buy for beginner pool players, experts and everyone in between.
Mentioned apps
Free
Killer Pool Lite
Sauce Digital
$1.99
Killer Pool HD
Sauce Digital
$0.99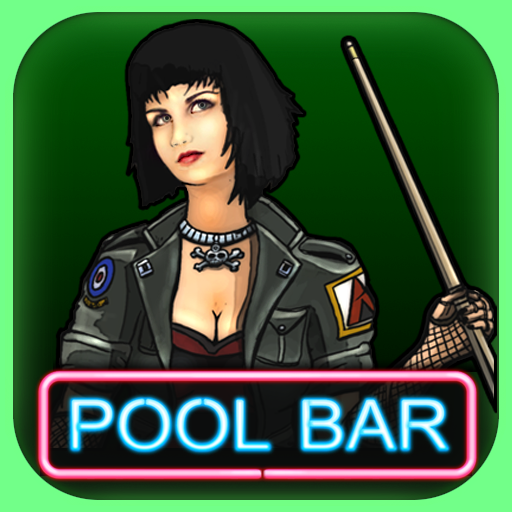 Pool Bar - Online Hustle
Future Games of London
$2.99
Pool Bar - Online Hustle (for iPad)
Future Games of London
Related articles