Not
A
Fan
Of
In-App
Purchases?
Gameloft's
Starfront:
Collision
Is
Also
Available
As
A
Standard
App
March 4, 2011
About two weeks ago, Gameloft released the anticipated real-time strategy game
Starfront: Collision
to the iOS App Store. Gameloft's initial approach was to offer the game for free, as a trial, and allow users to unlock the full experience via an in-app purchase. After a number of complaints, Gameloft released another version that works as a standard iOS app purchase earlier this week. The two versions contain extremely little differences. The original release,
Starfront: Collision
, is a free download where you can play a few battles as a commander and need to make an in-app purchase to play the full game. This latest release,
Starfront - Collision
has no demo mode and is a standard iOS app purchase, making it much easier to reinstall later, if necessary. As you can clearly see, even the names are only slightly different, a ":" for the original and "-" as a subtitle separator for the standard full game. As far as a little refresher,
Starfront - Collision
is a pretty standard RTS game with a sci-fi storyline where you must build up your forces and defend your strongholds while attempting to destroy your enemies. Some popular RTS series that you may have enjoyed are
Halo Wars
,
StarCraft
,
Command & Conquer
,
Age of Empires
, and
Myth
.
Starfront - Collision
features: • At last, an RTS with intuitive touch controls that give you total control over your forces. • Hone your strategy with three different factions - The Consortium, Wardens and Myriad - each with unique tech trees and tactics. • Complete 20 missions and create your own battles thanks to Skirmish mode. • Gather resources to build 24 different buildings and recruit 30 different units, including one mega-unit for each faction. A DEEP AND POLISHED SCI-FI UNIVERSE • Wage war across five gorgeous environments: ice, badlands, a jungle, an underground reactor and a destroyed alien city. • Discover the deep and engaging story of a war for resources, told throughout the solo campaign. • Gaze upon top-notch 3D-rendered environments, buildings and units. HIGHLY COMPETITIVE 4-P MULTIPLAYER MODE • Confront your friends in epic and challenging Local and Online Multiplayer battles. • Choose between 5 multiplayer maps, each corresponding to one of the 5 environments in the game. • Enjoy unlimited replayability thanks to Multiplayer mode. • Connect to Gameloft LIVE! 2.0 and compete to rule the leaderboards. Both versions of
Starfront
are designed for iPhone 3GS, iPhone 4, third generation iPod touch, fourth generation iPod touch, and iPad (using iPad Compatibility Mode) running iOS 3.1.3 or later.
Starfront: Collision
is a free 'lite' download with the full game features requiring a $6.99 purchase.
Starfront - Collision
is available at an up-front $6.99 purchase.
Mentioned apps
$4.99
Starfront - Collision™
Gameloft
Free
Starfront: Collision™ FREE
Gameloft
$0.99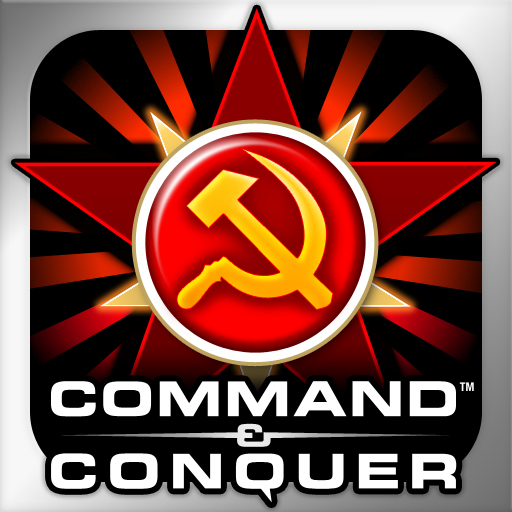 COMMAND & CONQUER™ RED ALERT™
Electronic Arts
$0.99
COMMAND & CONQUER™ RED ALERT™ for iPad
Electronic Arts
Free
COMMAND & CONQUER™ RED ALERT™ - FREE
Electronic Arts
Related articles