GDC
11:
Upcoming
Battle
Bears
Games
to
Push
Rainbow
Explosions
to
the
Max
March 7, 2011
In the App Store, there's no shooter quite like Battle Bears that combines such great gameplay with such great humor. SkyVu Entertainment was able to show off their next two Battle Bears games during GDC, and we can't wait for the full releases.
Battle Bears Blast
First up is Battle Bears Blast, which is meant to be a super casual version, played with one hand. The main character, Oliver, is back for more Huggable blasting, and this time, trouble is flying right at him. Your goal is to shoot everything flying at you, except your buddy, Wil. Sadly, Wil is flying around with dynamite strapped to him, and if you hit him, it's an instant "game over". You also get three strikes of Huggables flying into you.
The game is set up similar to Battle Bears: Zombies, with Oliver in a fixed position, with the player dragging a finger around the screen to aim. You fire automatically, and the crosshairs are set just above your thumb, enabling you to see what you're firing at. The game has been designed to be played with one hand and in short bursts. It's trying to be the Fruit Ninja of shooters, and it definitely has the same fast-paced and fun feel. There will be the classic three strike mode, as well as a 60 second arcade mode. You play in a hologram style arena, so the backgrounds change to something new each game. There are all kinds of customization options with guns, armor, and skins, and Game Center will be included. The best part is that Battle Bears Blast will be free with IAP to remove ads. Battle Bears Blast is set to launch in April.
Battle Bears Royale
Imagine if you could play an online multiplayer shooter with the Battle Bears characters. Well that's the goal of Battle Bears Royale! The game is designed to be a cross between the multiplayer of Team Fortress 2 & Duke Nukeum 3D. In terms of comparison with other iOS games, it's much like Eliminate, Archetype, or the multiplayer in N.O.V.A. 2, but with Battle Bears' fun flair and unique style.
There will be seven main character types (as pictured at the top), so we get to learn more about the Battle Bear franchise beyond Oliver and Riggs. There will be all kinds of customization options for practically every aspect of the game. The highlight, however, is that the game is built to function smoothly over 3G, with support WiFi also being supported (obviously). The game will include the same humor, as well as an actual game world. Battle Bears Royale will be free with IAP for customization and upgrade options with the goal that payment doesn't add any gameplay advantages. We are expecting a release in Summer 2011 and will keep you updated with more info as it becomes available. We've yet to see a great iOS online multiplayer shooter, but if anyone can make a great one, it's the developers behind Battle Bears.
Battle Bears 0
First there was Battle Bears: Zombies, and then Battle Bears -1. We've learned more about the storyline, and now the game that fits in between is Battle Bears 0. SkyVu is still working on it, so we are not expecting to see an imminent release, we still can't wait to see it. [gallery link="file" columns="4"]
Mentioned apps
Free
BATTLE BEARS: Zombies!
SkyVu Pictures
Free
BATTLE BEARS -1
SkyVu Pictures
Free
BATTLE BEARS GO
SkyVu Pictures
$0.99
Archetype
Villain LLC
Free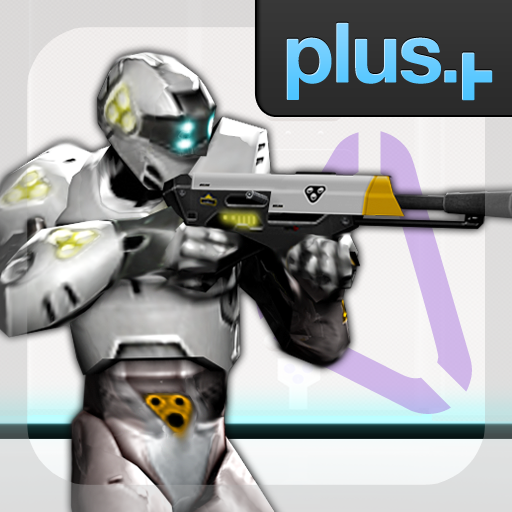 Eliminate Pro
ngmoco, Inc.
$6.99
N.O.V.A. 2 - Near Orbit Vanguard Alliance
Gameloft
Related articles