AR.FlyingAce:
Aerial
Combat
Augmented
Reality
Game
-
Plus
A
Chance
To
Win
An
AR.Drone
April 28, 2011
A little over seven months since Parrot's
AR.Drone
became available to the public, the company has finally released the second game app for the quadricopter. The new
AR.FlyingAce
offers aerial combat using augmented reality technology.
AR.FlyingAce
is a dogfight combat game consisting of two AR.Drones battling it out in close combat flight maneuvers. Players are armed with automatic machine guns and plasma missiles, which are activated when you're locked on to the target and launched with a quick shake of your iDevice. The objective is to inflict the most damage to your opponent before the game clock expires. This may sound familiar to the previously released
AR.Pursuit
, however, it's actually the opposite.
AR.Pursuit
is a "cat and mouse" game, where the goal is to elude your opponent the best you can. Points are scored based on time survived, and not by damage inflicted. I still have some confusion regarding these releases.
AR.FlyingAce
and
AR.Pursuit
do not have native iPad support, even though the basic
Free Flight
app
does
. Why is
AR.FlyingAce
available as a free download and
AR.Pursuit
set at $2.99? To me, there doesn't appear to be a huge difference, other than the inverted game type. Although, I'm open to explanations. The obvious 'kicker' is you will need an iDevice capable of running iOS 4.0, your own AR.Drone, and a friend with an iDevice and AR.Drone to play
AR.FlyingAce
and
AR.Pursuit
. Purchase an AR.Drone from the
AR.Drone Store
or
select retailers
for $299 / £299, not including applicable shipping, handling, or taxes. However, if you're patient and have a Facebook account, you can take advantage of an opportunity that could get you an AR.Drone for absolutely free. In celebration of the release of
AR.FlyingAce
, Parrot is giving away 30 AR.Drone's
via a Facebook giveaway
. Enter once per day through the next two weeks for your chance to be chosen as one of two daily winners of your very own AR.Drone quadricopter.
AR.FlyingAce
and
AR.Pursuit
are designed for iPhone and iPod touch running iOS 4.0 or later. iPhone 3GS and third generation iPod touch or newer are recommended for best performance.
AR.FlyingAce
is available in the App Store as a free download.
AR.Pursuit
is available in the App Store at $2.99.
Free Flight
is a universal app compatible with iPad, iPhone, and iPod touch running iOS 2.0 or later, and is available in the App Store as a free download.
Mentioned apps
Free
AR.FlyingAce
Parrot SA
$2.99
AR.Pursuit
Parrot SA
Free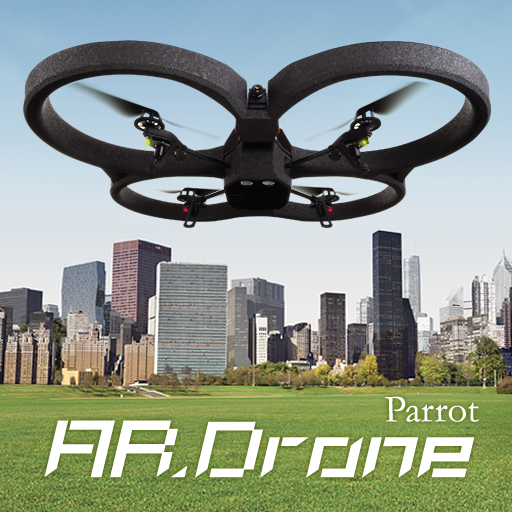 FreeFlight
Parrot SA
Related articles