FlickAddress
Enhances
Contact
Management
With
Grouping
And
Organization
April 28, 2011
FlickAddress - Manage Contacts ($1.99) by Fenrir Inc. is an app that lets you get the most out of your contacts, with group messaging and several enhancements over the standard iPhone contact app.
FlickAddress lets you quickly find contacts by utilizing a very useful search form and some cool grouping features. Groups are divided by pages allowing you to flip through each with the flick of a finger. Each group corresponds with a color, which you can select.
Upon launching the app, contacts and groups are automatically populated in FlickAddress. Contacts not in a group are displayed in an "uncategorized" folder. By tapping the "edit" button, you can select one or many contacts and quickly add them to a group.
The app also offers a useful way to share contact information using a vcard. By emailing your contact's vcard, the recipient of the email can then import the contact in an application such as Microsoft Outlook.
You can add individuals to groups by selecting an assigning them to a group or tapping and holding your finger on a contact until an icon appears. You'll then be able to drag the contact icon to the appropriate group (identified by color).
In addition to the enhanced way to manage your contacts, the app lets you send emails or SMS messages to entire groups with just a few finger taps.
FlickAddress has all the same functionality you're accustomed to in the iPhone contact app. You can create new contacts, edit existing and delete individuals or groups. You'll also be able to make calls, FaceTime, email, SMS, MMS and more.
FlickAddress is the best contact management app I've come across on the iPhone. It has all the features I want and then some. The search form, coupled with group messaging and organization and drag and drop functionality makes this an app worthy of a download. The app is a time-saver and will remain on my homescreen.
Mentioned apps
$1.99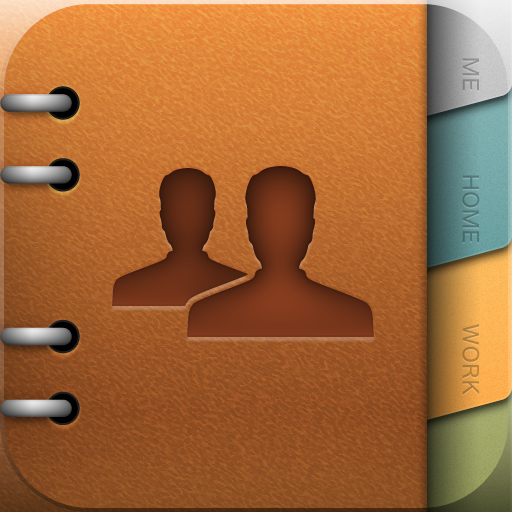 FlickAddress - Manage Contacts
Fenrir Inc.
Related articles