First
Look:
New
Killer
Note-Taking
App
Set
To
Arrive
For
iPad
April 27, 2011
In a bid to offer the next great notebook app, the folks at
Bitolithic
are about to release ThinkBook for iPad. The app, which is set to arrive in the App Store tomorrow, is being shown here as a first look to our readers. At its core, ThinkBook is a versatile note-taking app with some remarkable and unique features. If you love the look and feel of the
Reeder for iPad
news app, you will adore this app, since they look similar. Unlike other apps that focus on assisting a particular type of note-taker, ThinkBook is geared for everyone. For example, students may use it to take class notes. The app's built-in dashboard makes adding questions and answers, as well as todos a breeze. And because it is flexible, ThinkBook allows you to organize notes by class. For business use, ThinkBook provides a simple, yet thorough way to record meeting minutes and keep project notes. You may plan your work by grouping todos into projects, and create dashboards showing you the next few todos for each active project.
Features include:
Multiple note types; text notes, todos, questions and projects. Notebooks and pages behave like notes too, they can be arranged however the user chooses.
Special finder notes can create dashboards.
The slider, a brand new way to make new notes and rearrange, move, copy and delete existing ones.
Note tagging, and they're inherited, tag a notebook with 'work' and every note in it will be treated as work.
Fast search for text and tags.
Three themes, including two colour matched for black and white iPads.
Dropbox integration. Backup and restore to Dropbox, export and import notes, pages, notebooks and projects as text, work on them on a PC, then import them back into ThinkBook. All these features also work using iTunes file sharing.
A graphical tutorial to quickly bring you up to speed and a full set of instructions (as a notebook!).
The team behind ThinkBook also created
Comic Zeal
. Surprisingly, the app was not conceived for public use, but rather, as a way to organize tasks for Comic Zeal updates. Once the team recognized what ThinkBook could do, they saw it as a perfect tool for anyone to use. However, the app could be
too
perfect. Since the app's No. 1 goal is to be all things to all people, this in itself, might turn off some users. While we enjoyed the app's overall look and feel, we recognized it may be overkill for many. Plus, ThinkBook is not something everyone can pick up and begin using. It takes some trial and error to figure out how to use it, despite the inclusion of a tutorial. And while its creators include a beautifully arranged 'demo' page, this too could turn off some users. While this page is thorough in its design, it is hard to delete once it is no longer needed. As we struggled to find an all-in-one "delete" button, we soon released that there wasn't one. For most, however, ThinkBook will fast become the only note-taking app necessary and that is saying a lot given the many choices already available. Expect ThinkBook's arrival in the App Store on Thursday, April 28. It will be priced at $3.99, although a special introductory offer may also be included upon the app's arrival. What do you think? Leave your comments below.
Mentioned apps
$4.99
Comic Zeal Comic Reader
Bitolithic Pty Ltd
$4.99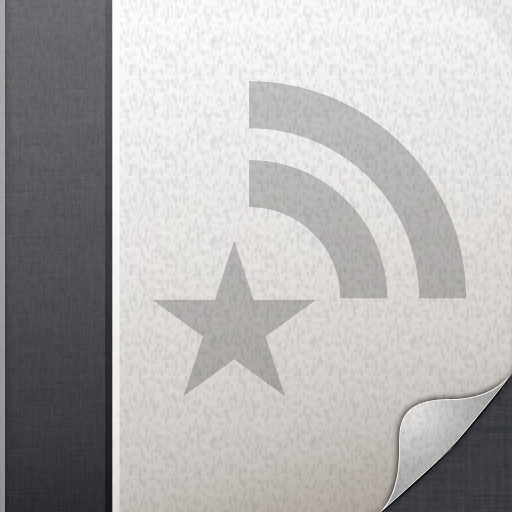 Reeder for iPad
Silvio Rizzi
Related articles