Oceanhouse
Media
Proudly
Introduces
Once
Upon
A
Potty
To
Your
iDevices
And
Children
June 1, 2011
Oceanhouse Media
has proudly teamed up with another organization and author to add more great interactive eBooks to the iPad, iPhone, and iPod touch. This partnership is no different than the previous as it brings entertaining but useful lessons for the "little ones" with the help of their parents. Continuing a successful decades-long run,
Once Upon a Potty: Boy
and
Once Upon a Potty: Girl
are now available in the App Store thanks to the collaboration amongst Oceanhouse,
Alona Frankel
, and
Child Matters media
.
"We're happy child matters and Alona have joined our family of outstanding partners," said Michel Kripalani, founder and president of Oceanhouse Media. "Once Upon a Potty has garnered worldwide attention and has been used as a potty training companion by generations of families. As a parent of young children myself, I'm sure the apps will be quite useful in my own kids' potty learning stages."
"As a composer, a producer and my mother's son, I knew we had to partner with the best," adds child matters' founder Ari Frankel. "Oceanhouse Media are not only ultra-experienced and knowledgable, but also consistently adventurous. They delight with their quality and attention to detail."
This potty training companion has been available in a finely illustrated children's book for both
boys
and
girls
for some time now. The success has also pushed this highly recommended title into the video market, providing enjoyable and informative
Once Upon a Potty
DVDs for both
him
and
her
. And now, your iDevice opens the door to a set of amazing interactive applications that offer the benefits of both formats.
"I wrote and illustrated the original Once Upon a Potty for my second son, Michael, in 1975," said Alona Frankel. "Watching these titles grow into such beloved, evergreen classics has been incredible. It's exciting to work with Oceanhouse Media in bringing my books to interactive digital platforms."
Each app has three ways to experience the story: "Read it Myself" allows reading and viewing the material in the same manner that traditional books would offer, "Read to Me" highlights each word as it is professional narrated, and "Auto Play" adds narration but also automatically turns the page when it is completed. This is a nice feature for very young children, or to just make the experience a little more like a movie. Pages come alive with animations and sounds. For more fun and chances to learn, readers can tap on objects to identify what they are, including highlighting words, and tap on a paragraph to narrate it once more. All of which are wonderful complements to the comical artwork of Alona Frankel. Last, but certainly not least; what would such a well done edutainment app be without a memorable tune to remember the most important content by? Whatever it would be, it isn't here. Both versions contain two new music modes: The Potty Song and Sing-Along. So, whether it's the catchy hum or something else from The Potty Song, they'll know what to do when the 'call of nature' comes along.
Once Upon a Potty: Boy
and
Once Upon a Potty: Girl
are universal apps compatible with iPad, iPhone, and iPod touch running iOS 3.0 or later, and are available in the App Store now for $2.99 each.
Mentioned apps
$2.99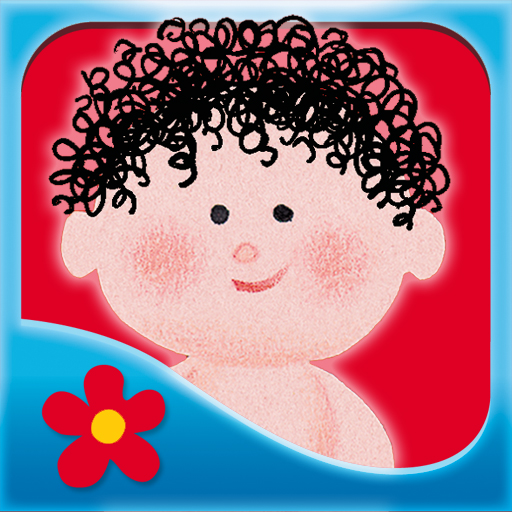 Once Upon a Potty: Boy
Oceanhouse Media
$2.99
Once Upon a Potty: Girl
Oceanhouse Media
Related articles