Zootool
Gets
An
Official
iPhone
App
And
Doesn't
Disappoint
May 12, 2011
Zootool ($1.99) by Zootool is a fully-featured app for the bookmarking service Zootool.
I've only recently started using Zootool, but I'm finding it to be a much better bookmarking solution than something like delicious, which seems to be dying ever since Yahoo! purchased it and hasn't done much with it since. Now, Zooltool has an official iPhone app in the App Store, and I must say, it's a pleasure to use.
Zootool's interface is smooth and intuitive, and aesthetically pleasing. Everything from the login screen to the various timelines and profiles look great. The dark wood grain texture and dark pinstripe background make a suitable combination and look good together.
For those that aren't familiar with what Zootool is, it is essentially a bookmarking service that allows you to bookmark web pages, documents, images, videos, and links. An account is free to make and Zootool is featured in Reeder for easy access (assuming you use Silvio Rizzi's great Google Reader app).
Once you log in to your account (if you don't have one, you can make a free account), you'll see the main screen of the app. Here, you'll find the Public Timeline, Your Zoo, People, and Your Profile.
In the Public Timeline, you can view zoos from Everyone, people you're Following, and even view the Popular captures. In each timeline, zoos will be displayed as thumbnails. If a capture is not an image, but rather a file or link, a snapshot of the file or link will be generated for the thumbnail. If you reach the end of a page, more will automatically load.
Tapping on a capture will take you to a bigger image, along with a along with a title and a link to the original source. There are three options along the bottom toolbar. The first will allow you to open the link in Safari, Copy the URL, or Mail the URL. The 'i' will display the more information, such as the actual URL, Date, Tags, Notes, and views/comments/likes on the item. Tapping the heart will let you bookmark the item on your own profile, which you can then add your own tags, put it in one of your Packs, make it public or private, and add a description.
Additionally, when you're viewing the new bookmark screen, there is a link at the bottom that will allow you to install a Zootool bookmarklet in mobile Safari. This is great if you surf around a lot on your device and want a quick way to add a bookmark to your Zootool account.
Going back to the main screen, you can view your own bookmarks in the Your Zoo section. This is where you can view the thumbnails of your own bookmarks, view your Packs (think of them as folders), and tags you've created. There's even a search function, so you can go search for a specific bookmark.
The People section gives you several options of viewing: Most Active, Popular, New, and Featured. If you're looking for a specific user, you can use the Search.
The profile view when you look at your own or someone else's is pretty basic but it's expected. You can see the profile picture, name, date the user joined and location, as well as how many entries they have, following/follower count, and recent catches (bookmarks). Links that the user has provided will be displayed at the bottom, underneath all of the catches. Your own profile can also be edited directly from within the app as well, which is a nice touch.
If you have copied a link to import to Zootool (why not use the bookmarklet?), you can simply create a new capture by tapping the + button in the bottom right corner of the main screen. For all new captures, you'll be required to input the URL, but all other fields are optional: Title, Tags, Pack, and Public/Private, and Description.
Now, I've mentioned Packs. Packs can be created only when you are creating a new capture. But once you create a Pack, you can access them in Your Zoo. These Packs are essentially Folders, of which you can constantly access for future bookmarks. It's a nice way of organizing all of your captures so they aren't all jumbled together in one big mess.
There is not much negative to say about the Zootool app. It looks great, works wonderfully, and is essentially the web app packed into a nice and functional package. Any Zootool users with an iPhone should definitely picks this one up. And if you haven't created a Zootool account, perhaps now is the time to do so. For only $1.99, it's great for social bookmarking. Go download it.
Mentioned apps
$1.99
Zootool
Zootool
$2.99
Reeder
Silvio Rizzi
$4.99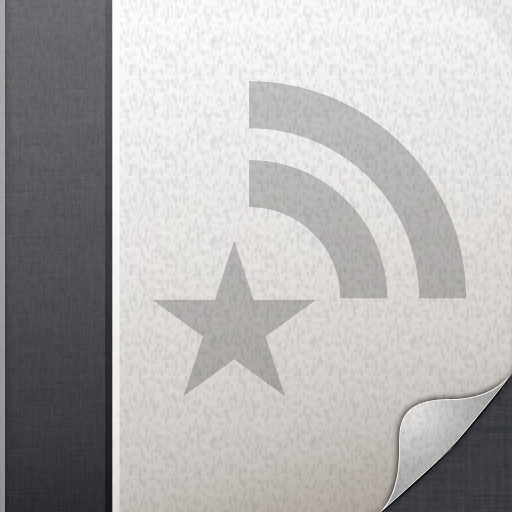 Reeder for iPad
Silvio Rizzi
Related articles