A
Chance
To
Win
A
DataMan
Pro
(iPhone)
Promo
Code
With
A
Retweet
Or
Comment
August 5, 2011
AppAdvice has once again teamed up with
XVision
in order to offer you a chance to win one of five (5) promo codes for
DataMan Pro
for iPhone ($1.99). An iPhone is a huge part of our lives. We seem to be using the Internet endlessly with continuous email checking, tweeting any interesting thought and sharing intriguing tidbits, uploading hilarious videos to YouTube or Facebook, watching our favorite shows and movies on Netflix, listening to music through Pandora, and so much more. While most monthly usage may be predictable, sometimes things go beyond expectations so quickly that it's too late before we notice a potential problem. A number of ways exist to check our data usage, such as the usage counter built-in to the iOS Settings app,
AT&T
and
Verizon
websites,
myAT&T app
,
calling *DATA# (*3282#) from your AT&T
iPhone, or
calling #DATA (#3282) from your Verizon
iPhone. However, only the iOS counter is nearly instantaneous on reporting the statistics. AT&T and Verizon admit their usage reports can be behind as far as a few days, and up to a week if you were roaming away from their network. Although, the biggest concern with the iOS provided usage counter is the need to manually reset it when a new billing cycle begins.
DataMan Pro
is the answer, but it does require a quick configuration of entering your billing cycle end date, setting up allowances for different time ranges, and setting up threshold alerts in the settings area to be fully effective. Allowances are set for the current day, current week, and current month. The four threshold alerts are adjustable in 5% increments with the defaults being 50%, 70%, 90%, and 100%. You will be alerted by a push message once you pass each threshold for each allowance period.
DataMan Pro
monitors both Wi-Fi and cellular transmissions in and out of your iPhone, providing an immediate report on kilobytes, megabytes, and gigabytes used in total by all applications. Unlike Apple's and most other built-in usage counters,
DataMan Pro
can reset the counters automatically and report the remaining days of your billing period. Along with current usage, you can view further details about previous usage, selectable by date range. Within the Today, Week, and Month detail views, the action button in the top-right provides access to the export option, plus a way to display the information in map view or using a line graph by selecting the Chart option. The export option is a handy way to send your detailed usage data to your desktop or laptop via
iTunes File Sharing
. The information is exported to a comma separated values format files, which is able to be opened in most spreadsheet applications.
DataMan Pro
is compatible with iPhone 3GS and iPhone 4 running iOS 4.0 or later. Continuous use of GPS tracking can noticeably reduce battery runtime. To have a chance at winning one of two
DataMan Pro
promo codes, simply hit that blue tweet button near the bottom of this page or retweet this post from your favorite Twitter app before 11:59 PM PDT tonight (August 5th). We will then search the Twitterverse for all of the retweets and randomly choose our lucky winners. The winners will be notified via Twitter, so
please be sure to follow us
so we can send you your promo code via a direct message. Non-Twitter users and those of you who want to increase your odds of winning can simply leave a relevant comment below before 11:59 PM PDT tonight to have a chance at winning one of the other three
DataMan Pro
promo codes. Feel free to participate in the giveaway via either or both methods. Only one entry per person per method is allowed, totaling up to two entries per person if using both.
Mentioned apps
$0.99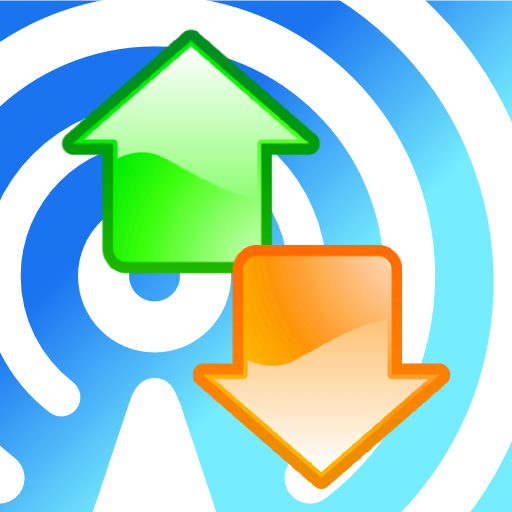 DataMan Pro - Real Time Data Usage Manager with Geotag
XVision
Related articles