The
Best
iPhone
Apps
Of
The
Week,
August
21-27,
2011
August 27, 2011
The AppAdvice iPhone App Of The Week:
Contre Jour, $.99, Released August 25
Is Contre Jour Interactive Art? Or Is It A Game?
The iOS platform is known for many innovative ideas in the form of independent apps and games, but of these how many truly shine? Chillingo's latest game, called Contre Jour, is one of the titles that does. It also blends the lines between an interactive art piece and a game. Contre Jour combines the best aspect of puzzle games and platformers. It does this with a dark and mysterious setting. Worlds in this game are shaped by light and darkness. Contre Jour really needs to be played to be truly appreciated. It shares elements of the two above-mentioned genres, but takes them in a different direction. "Use your finger to morph the landscape, propelling the mysterious creature Petit to safety. Pull, swipe, and tap gadgets such as tendrils, air geysers, and pulleys to complete clever puzzles," the app description states.
New Releases
Death at Fairing Point: A Dana Knightstone Novel Collector's Edition, Free, Released August 24
Big Fish Games Releases A New Game Of Murder, Mystery and Romance
There are not many games in the App Store that capture the essence of Death At Fairing Point. If you enjoy mystery romance novels, this may be the perfect game for you. Death At Fairing Point by Big Fish Games
has several hidden object puzzles to complete, which will help you solve a 19
th
century murder.  You play the character of Dana Knightstone, a fiction novelist. The game is a compelling murder mystery and love story, which really adds to the player's experience. Dana Knightstone is on vacation in Scotland, and is haunted by a ghost named David, who was a painter in love with a rich heiress. However, David was killed mysteriously at Fairing Point. Your role is to travel across Europe to solve the mystery of David's death. The solution will come by solving puzzles in this enjoyable hidden object adventure.
OfficeTime - Time & Expense Tracking, $7.99 & Universal, Released August 24
Manage Your Time With OfficeTime - Time & Expense Tracking
OfficeTime Software has, for the first time ever, released an app for the iOS platform. The name of the application is OfficeTime - Time & Expense Tracking and it is available as a universal app. Previously, OfficeTime has been popular on the Mac and Windows platforms. The app is designed for time management and also works with several spreadsheet programs. It is widely used by small business owners, attorneys, and anyone who needs to track their time for billing or productivity purposes. "Effortlessly capture your hours and expenses. Easily track your projects and life. Designed for freelancers and small teams," the app description states.
SPY mouse, $.99, Released August 25
Outwit Cats And Snag The Cheese In The Epic Game Of Spy Mouse
SPY mouse by Electronic Arts is an action adventure game in which a mouse is trying to escape a room. He just wants to snag some cheese, but doing so while going completely undetected by the cats in the room can prove to be a bit difficult. A mouse going through mazes — very original, right? Luckily, the way out of these "mazes" is clear; unluckily, there are also cats. Lots of cats. And these cats want to eat you. Steer clear of these fur balls if you want to get out alive!
Updated
Dramatic Black & White, $.99, Updated August 22
Dramatic Black & White Provides A Professional Way To Edit Photos
Dramatic Black & White by JixiPix Software offers a detailed and comprehensive way to create black and white photography from your iPhone. Like an Instagram filter on steroids, the app provides control over the minute details of your masterpieces, making it easy to create art-ready photographs on the go. Dramatic Black & White is appropriately priced at $0.99 in the App Store, making it a must-have for iOS camera geeks.
GifBoom: Animated Photos, Free, Updated August 25
GifBoom Explodes Animated Image Sharing Onto Your iPhone
GifBoom: Animated Photos
by TapMojo LLC is a quick and convenient way to create retro animated GIFs like it's still the heyday of online instant messaging. The included social functions are a great way to share your creations, and the integration with every social networking site worth mentioning means it's easier than ever to annoy the heck out of your friends. GifBoom provides a smooth front end user interface for the creation of multi-frame animated GIFs. Those are the images that were most popular as online messaging avatars, if you care to recall the late 1990s and the absolute reign of America Online Instant Messenger.
The Best iPhone Apps Of The Week
is published each weekend; a companion piece, 
The Best iPad Apps Of The Week
, is published separately. Attention developers: If you would like your app to be considered for one of our "Best Of" lists, please me know by sending me a tweet @bryanmwolfe. Note: Your app must have been new or updated in the last week to make the current list.
Mentioned apps
$0.99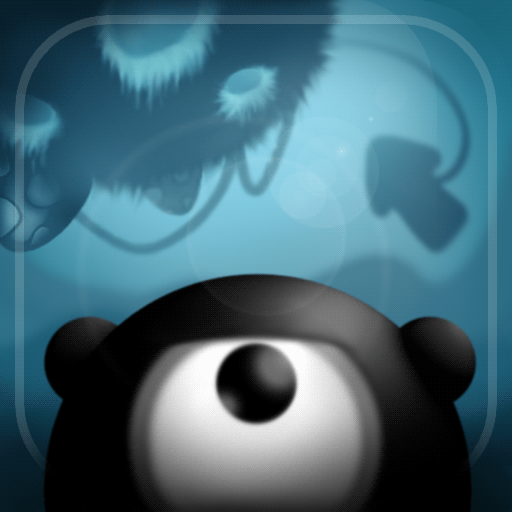 Contre Jour
Chillingo Ltd
Free
Death at Fairing Point: A Dana Knightstone Novel Collector's Edition
Big Fish Games, Inc
$7.99
OfficeTime - Time & Expense Tracking
OfficeTime Software
Free
SPY mouse
Electronic Arts
Free
Dramatic Black & White
JixiPix Software
Free
GifBoom: Animated Photos
TapMojo LLC
Related articles