Doodle
Jump
Gets
An
Update:
Adds
Two
New
Platform
Types
September 24, 2011
The popular iPhone app "
Doodle Jump
" has recently received an update. Now, in the latest version of the application users can interact with two new platform types. Furthermore, the iPad app ("
Doodle Jump for iPad
") was updated several days ago to add a new submarine ride in the water theme, and to tweak the Game Center multiplayer mode. First, let's talk about the iPhone app. As mentioned, there are two new platform types in the game. As outlined by Lima Sky in the application's release notes:
This update brings two fun new platform types! In the original theme you will now run into platforms that shift position when you jump on one. So aim your next jump very carefully. You will also get to the point where it will seem there is nowhere to jump next, but just as you jump on that last platform, another one will appear just within your reach.
Additionally, the iPad app was updated several days ago. According to Lima Sky:
The first of many, many FREE updates to come to Doodle Jump for iPad brings you an awesome NEW SUBMARINE to ride in the underwater theme! ALSO: Multiplayer now shows your and your opponent's names and scores in the game, both vertical iPad rotations are now supported, and various bugs have been squished.
Both applications are indeed "insanely addictive," and are a must-have for any iOS fan. The iPhone application,
Doodle Jump
, is available for $0.99 (
a free version can be downloaded, too
), while
Doodle Jump for iPad
is priced slightly higher at $2.99. Take a look at the recently updated apps, and feel free to share your thoughts in the comments.
Mentioned apps
$0.99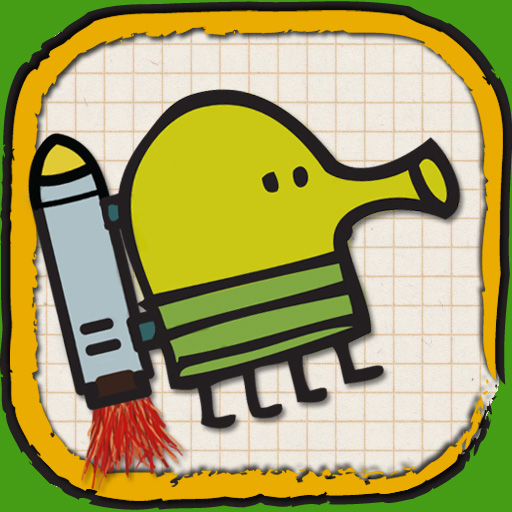 Doodle Jump
Lima Sky
Free
Doodle Jump FREE
Lima Sky
$2.99
Doodle Jump HD
Lima Sky
Related articles