Get
Minimal
Yet
Elegant
Countdowns
In
Countdown
Me
2.0
September 12, 2011

Countdown Me ($0.99) by riverstone is a simple and elegant countdown app that also integrates with the native iPhone Calendar.
I only recently stumbled on to this app, but noticed that it just hit an upgrade to version 2.0, and comes with a good amount of changes. Naturally, the nice design caught my attention so I decided to check it out. I'm very glad I did.
When you first open Countdown Me, you will immediately see the elegant and minimal interface. The app greets you with what looks like those physical calendars where you tear days off one at a time (remember those?) and three options to choose from. You can start a new standard countdown, select an event from the native iPhone Calendar, or even create a new calendar event with a countdown.
Creating a Standard Countdown will take you to a screen where you can give it a name, edit the date, and toggle expiration alerts or show a count on the app icon. Then you can hit Done to save it, or the cancel button if you change your mind. The countdown will then show up, with a large title and even larger number representing the days until the event. When you have multiple countdowns, you can simply swipe left and right to navigate between them – going all the way left will return you to the main screen where the three options are.
The great thing about Countdown Me is the fact that it integrates with your iPhone Calendar. The Select Calendar Event option will fetch data from Calendar.app and present it to you in a list form. Select one and then the data will be filled out for you (name and date). There isn't the expiration toggle, but the icon badge toggle is there. Save it, and it will show up with your other countdowns.
Creating a new calendar event from Countdown Me allows you to enter in the details for a new event, as if you were creating them in Calendar.app. Then it will fill in the name and date of the event as it did before, along with the icon badge toggle. Save it, and it will show up with the rest.
If you need to get rid of a countdown, just navigate to it and tap on the "i" in the corner to edit it. From there, just tap on the delete button.
As far as the badge icon, you can only use one countdown for that. When you choose to toggle the badge icon for a countdown when one is already in place, the app will ask you if you want to replace it.
Navigating through your countdowns can be a bit tedious if you have a lot, since you have to swipe left and right to move between them, or tap the bottom of the screen where the pages are (think of your home screen). I wish the developer would implement another viewing option, or at least have a button that would take you back to the main screen to add a new countdown.
Other than that, I found Countdown Me to be a pretty solid countdown app. It's definitely beautiful and elegant, which I love in apps. The ability to create and use calendar events for countdowns is a definite bonus.
For $0.99, I think Countdown Me is a pretty good deal. If you're still on the fence, there is a Lite version that you can try with some limitations.
Mentioned apps
Free
Countdown Me
riverstone
Free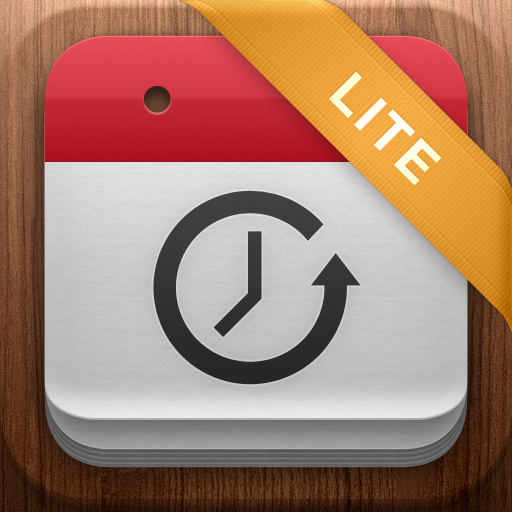 Countdown Me Lite
riverstone
Related articles