Here
Are
The
Top
10
iCloud
Features
You
Should
Know
About
October 12, 2011
Today is a great day for the iDevice faithful. Not only do we get iOS 5, we also get something that we've been speculating about for over a year now: Apple's iCloud. Essentially what iCloud does is take all of your content and pushes it wirelessly to your iPhone, iPad, iPod touch, Mac, and PC via wireless syncing that you enable in the Settings app.
iTunes in the Cloud
One of the most requested features over the past several years has been iTunes in the cloud. Now with iCloud, iTunes can automatically download your new music purchases to all of your devices over Wi-Fi or 3G instantly. Also, added to this is the ability to take all of your previous iTunes purchases including TV shows, and have them download to all your iDevices at no extra cost. It's easy to activate, just enter the Settings app then tap iTunes.
Calendar, Mail, and Contacts
MobileMe, Apple's subscription-based collection of push enabled mail, contacts, and calendar apps has come to iCloud and it's free. Now just like MobileMe, your mail, contacts, calendar, notes and Safari bookmarks all sync over the cloud and to your devices wirelessly.
Backup
The days of backing up your data via those pesky sync cables are over. Thanks to this new feature, iCloud will automatically back up purchased music, TV shows, apps, books, photos and video in the Camera Roll, device settings, app data, home screen and app organization, messages (iMessage, SMS, and MMS), and ring tones all in the background. Which means if you buy a brand new iDevice it can be completely up to date without even connecting it to your Mac or PC.
Documents in the Cloud
Now if you have the same iCloud-enabled apps on more than one device, iCloud will automatically update your documents across all your devices. It allows you to edit something in, Keynote on your iPad and everything on your iPhone will be up to date when you open the app. Other compatible applications include Pages and Numbers.
Find my iPhone, iPad, iPod touch and Mac
Now iPhone, iPad, iPod touch, and Mac owners can find their devices with ease. I know that feeling of having lost something so expensive and that makes this such a great security feature. Once you find your device you can remotely wipe and lock it. Not to mention send a message letting whoever is around that you (or the police) are on their way to retrieve it.
Photo Stream
Thanks to all this great new cloud computing you can now take a photo or import one to any of your iDevices and have it instantly appear on your others via Photo Stream. Photo Stream will keep you most recent 1,000 photos active in the stream for up to 30 days.
Find My Friends
Big Brother is here with the new Find My Friends app now available in the App Store. Find My Friends allows you and your friends to essentially find each other when attempting to meet up. The possibilities don't stop there though, you could track down your iOS using family members or see if a friend has made it into town yet. However, privacy is key and the app lets you turn this feature off and on easily.
iBooks
Thanks to iCloud when you download a new iBook it will automatically be pushed to all your other devices. Things like notes, bookmarks, and highlights sync so all of your iBooks are the same on your iPhone or your iPad.
Apps
With device specific apps and the sheer number of them, keeping track is hard. To help with that iCloud backs up apps. Say you download a new app on your iPhone, it will automatically appear on your iPad. This really comes in hand when picking up a new iDevice. Just log in with your Apple ID and your apps instantly start syncing.
iTunes Match

Thanks to iTunes Match you now can transfer all your alternately acquired music into iTunes for $25 a year. Apple will match your music that you haven't purchased through iTunes with their 256-Kbps AAC DRM-free quality and add them to iCloud. Any music that doesn't match will be uploaded from your computer to iCloud. Once your music is in iCloud, you can stream and store it on any of your devices. Since iOS 5 is now available, get out there and start putting these features through their paces, and make sure you let us know what you think. (
Image Credit: Apple
)
Mentioned apps
Free
Find My Friends
Apple
$9.99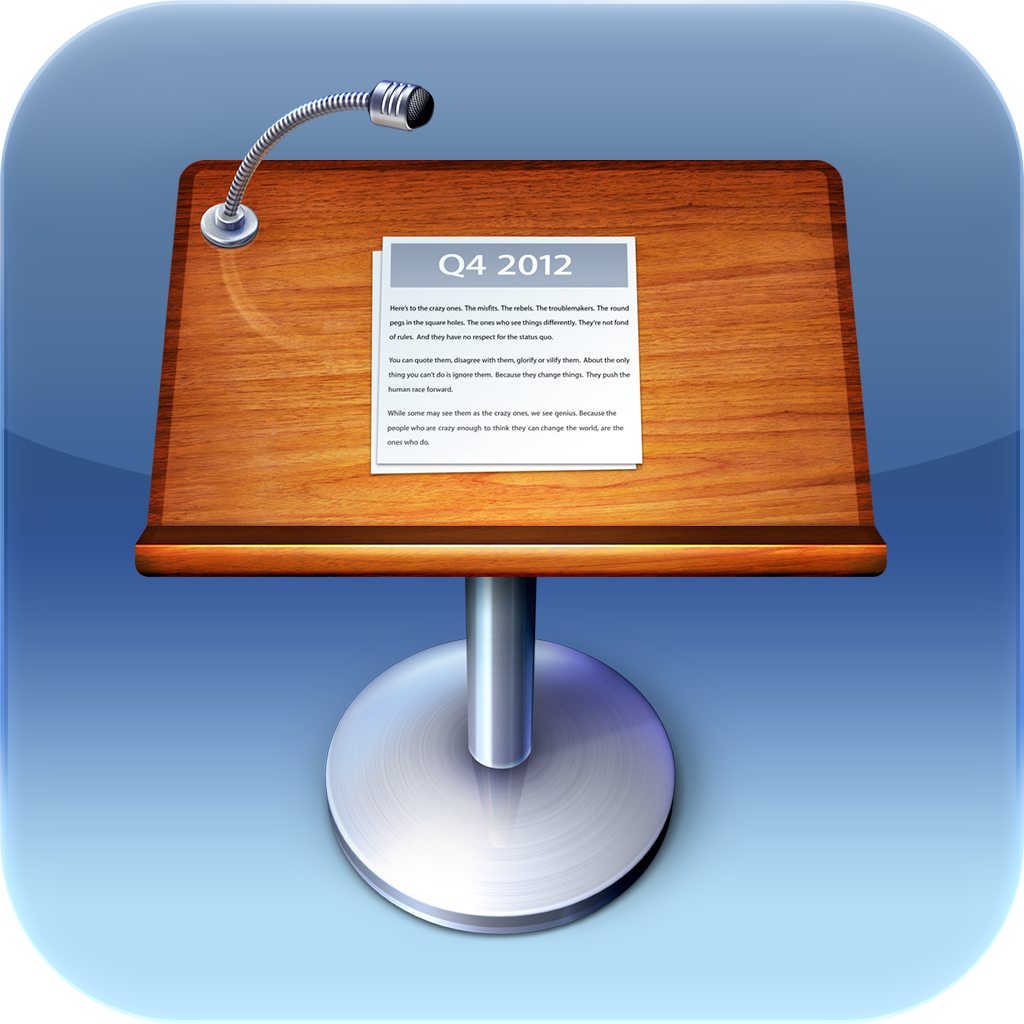 Keynote
Apple
$9.99
Numbers
Apple
Free
Find My iPhone
Apple
$9.99
Pages
Apple
Related articles