The
Best
iPad
Apps
Of
The
Week,
October
30-November
5,
2011
November 7, 2011
AppAdvice iPad App Of The Week:
Livestand from Yahoo!, Free, Released November 2
Quintessential Magazine App Found In Livestand From Yahoo!
Livestand from Yahoo! by Yahoo! puts the whole reason why you own an iPad into perspective. In a word, everything about this interactive magazine is slick. The graphics are crisp, the animations are subtle and eye-catching, and the content provided is vast. There is even an iris effect for going in and out of publications. The two main areas you'll see after logging on are My Library and Featured on Livestand. The top area of My Library contains your subscribed publications, while the bottom displays the day's featured content. You can view major headlines of everything from news to stock quotes, sports, entertainment, and even the hot TV shows. The weather section is also very cool. Powered by The Weather Channel, you can see the five day forecast for different cities by entering a zip code. Browsing through the publications in the Featured on Livestand section is a dream. The different magazines show slightly oblique in the foreground, mid ground, and background. Swipe through them and they slide on by to show the others. You can add up to four different users (each user slot shows a silhouette of a generic family member, including the pet dog). Each user can have his or her own customized library.
Updated
Elements – Dropbox And Markdown Powered Text Editor, $4.99 & Universal, Updated October 31
Second Gear's Elements Text Editor Keeps Getting Better With Each Update
Elements from Second Gear is one of the best text editors you can buy for your iPhone or iPad. What makes it so good, you ask? I personally love it for the clean and minimalistic interface, fast syncing, ability to choose any location in Dropbox to sync with, and the ever-useful Scratchpad feature. I mostly do my writing on my MacBook Pro with iA Writer, but when I'm on the move, Elements is my go-to app. The icon is beautiful as well, and it deserves that spot on my home screen. So I was very pleased to hear about the latest update to my favorite text editor. The biggest change is probably the inclusion of iCloud. Now, whenever you make a change with settings, appearance preferences, and even scratchpad contents, all of these will be synced across all of your devices with Elements thanks to iCloud.
Aelios Weather, $4.99, Updated November 1
Aelios Weather App Updated
Jilion
today released a important update to its popular iPad app, Aelios Weather. Best of all, we've got a few promo codes available for our readers to get the app for absolutely free. First launched
last spring
, Aelios allows users to explore the world and check weather forecasts using an interface that looks "like a finely crafted Swiss watch," according to its developer. Now, that time piece is better than ever. The Aelios 2.0 update, its most significant to date, now includes AccuWeather forecasts. As such, users can now decide which provider to use, AccuWeather or the Norwegian Meteorological Institute.
Evernote Peek, Free, Updated November 2
Evernote Peek Update Adds Virtual Smart Covers
When it was originally released, Evernote's nifty education app, Evernote Peek, required the use of an iPad 2 since the app leveraged the power of the almighty Smart Cover to hide and display quiz answers. Well, thanks to an update that just hit the App Store today, original iPad owners -- and Smart Cover-less iPad 2 owners, of course -- can now join in on the educational fun with the introduction of Virtual Covers. After updating Evernote Peek to v2.1, you'll see a new section within the Settings menu where you can activate Virtual Covers and pick from one of the 10 colors. Then just pick a notebook, or create your very own by utilizing your Evernote data, and start quizzing yourself.
The Best iPad Apps Of The Week
is published each weekend; a companion piece, 
The Best iPhone Apps Of The Week
, is published separately. Attention developers: If you would like your app to be considered for one of our "Best Of" lists, please me know by sending me a tweet @bryanmwolfe. Note: Your app must have been new or updated in the last week to make the current list.
Mentioned apps
Free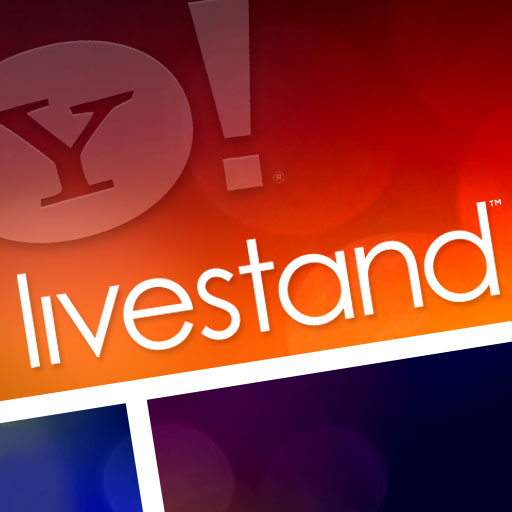 Livestand from Yahoo!
Yahoo!
$4.99
Elements For Dropbox - A Markdown Notes and Writing App
Second Gear
$4.99
Aelios Weather
Jilion
Free
Evernote Peek
Evernote
Related articles