Ticket
To
Ride
Comes
To
The
iPad
And
Also
The
iPhone
In
This
Pocket
Version
December 5, 2011
Ticket to Ride Pocket ($0.99) by Days Of Wonder, Inc. is a popular family board game now ported to iOS for our mobile gaming pleasure. The game is available for the iPad, but there is also the simpler, and less expensive, version for the iPhone.
First things first, choose your mode: Solo, Pass-N-Play, or play a local game with a friend over Wi-Fi or Bluetooth. Unfortunately, in Ticket to Ride Pocket you can't play opponents online. However, in Ticket to Ride for iPad you can. I would hope that they would also bring this feature to the iPhone version. That's one of the reasons I love playing games like this and Carcassonne because it's nice to be able to challenge Game Center friends to games.
Next, set up your character with a name and avatar. I had hoped you could use your own photo, or at least your Game Center photo, but it looks like you must choose from the preset avatars.
At the beginning of the game, you must choose your destinations. You'll have to choose two tickets deciding which cities you'll want to connect. The goal is to have the most points at the end of the game by connecting routes on the map.
You will play trains cards from your hand to take over certain routes on the map, or game board. They are all color-coded. You want to use these routes to connect the cities you have chosen tickets for. Tap the colored cards and drag them onto the map to claim the routes of the same color.
Although you want to connect the longest routes, or paths, for more points, you won't want to get too greedy because if you fail to connect them by game's end, you will lose points instead of gain them.
The game ends when any player has two or less trains left. At this point, everyone is notified that they have one final turn to play before the points are scored and the winner is chosen.
I know, it seems like a to to take in at first, especially if you've never played this game before; but you'll get the hang of it rather quickly. If you're still confused, just see the rules section in the app or watch the brief tutorial. Plus, the game is really fun and even better when played with friends.
Ticket to Ride Pocket is available in the App Store for only $0.99 — now, that is a steal! Although it doesn't have every feature the iPad version does (which goes for $6.99, by the way), this pocket-sized version of the awesome board game is more than worth the buck. This is a great game to have on hand for any board game lover or just for a fun family game night.
Mentioned apps
Free
Ticket to Ride Pocket
Days Of Wonder, Inc.
$6.99
Ticket to Ride
Days Of Wonder, Inc.
$9.99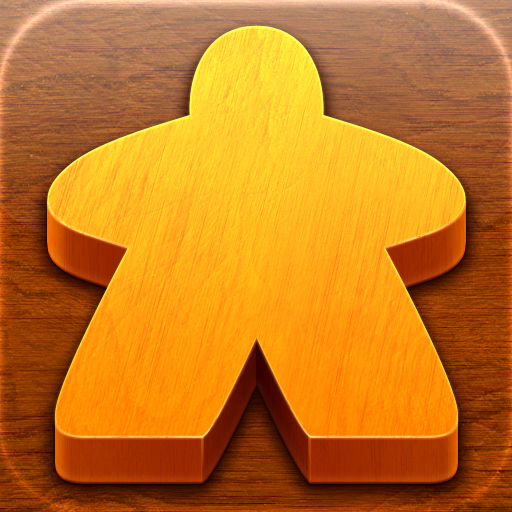 Carcassonne
TheCodingMonkeys
Related articles