Help
A
Comet
Go
Back
Home
In
Tiny
Comet
December 19, 2011
Tiny Comet ($0.99) by CatfishBlues Games has you gather sun energy so you can escape Earth's gravity and make it back home to outer space.
The gameplay is similar to Whale Trail, in that you have to keep the comet om-noming on energy in order to keep flying. In this case, the energy comes in the form of little suns. Collect them as you go to keep your energy bar full.
However, unlike Whale Trail, controlling the comet is done by tilting your iDevice up and down. The game will calibrate as you start every level, though it'd be nice if it gave you a warning.
Even knowing that the game would calibrate, I still found myself holding my iPad at a lower angle than I would have liked before the start of the level.
I will say, though, that tilting the device is a fun way to control the comet. It only takes a slight movement to move him. There's also none of that inverse controlling going on; tilting up is up and down is down. The controls feel responsive as well.
Of course, what would be the point of the game if there weren't some obstacles to limit your chance of winning? While there are green speed arrows that can zoom you ahead, there are also red ones that will take some wind out of your sails.
Ice bricks are passable, but they will slow you down slightly. The solid blocks, however, will definitely slow you down. On top of that, you'll want to avoid "angry birds." What makes them angry? Nothing, really, they're just toucans that fly up and down.
However, your biggest obstacle is time. You'll need to complete each of the 18 levels as the timer counts down. Passing through check points will give you some wiggle room by adding more time.
Overall, the cartoon-like graphics and the gameplay work for this game. Fans of Whale Trail or Tiny Wings would do well to give this game a try.
Mentioned apps
$0.99
Tiny Comet
CatfishBlues Games
$0.99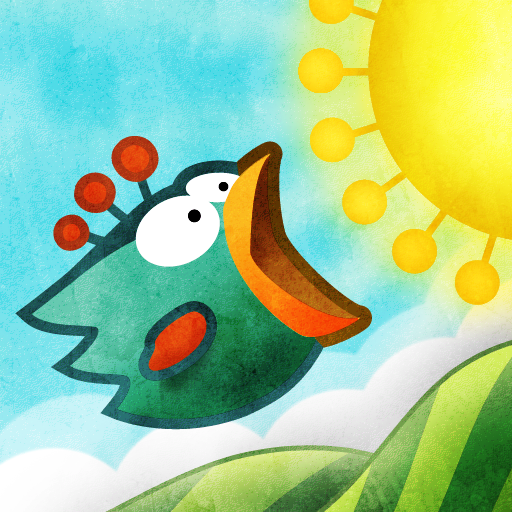 Tiny Wings
Andreas Illiger
Free
Whale Trail
ustwo™