CES
2012:
Parrot
Reveals
The
Next
Generation
Of
Their
Augmented
Reality
Quadricopter
January 12, 2012
Parrot's AR.Drone initially grabbed oodles of attention at the 2010 Consumer Electronics Show
. Two years later, the company has announced the enhanced version of their augmented reality quadricopter, AR.Drone 2.0. This latest model features HD video streaming and capture, improved Wi-Fi, an additional sensor, and so much more. Despite some backlash regarding the price, which wasn't revealed for quite some time after the AR.Drone's debut, many were lining up to get their hands on this remarkable gadget. Now, with feedback from all kinds of different radio controlled aircraft pilots and plenty of time to test even more configurations, Parrot has been able to upgrade nearly every component of their AR aircraft. One of the top features of the AR.Drone is the camera. The unit has a forward-facing main camera that simulates a pilot's view and an additional down-facing camera to help the system calculate the current ground velocity. On the original AR.Drone, the primary camera had a CMOS sensor capable of 640x480 and the secondary camera was capable of 176x144 video. In comparison, the AR.Drone 2.0 is equipped with a 720p high-definition (1280x720) main camera and a 320x240 resolution down-facing camera. To help make HD video streaming possible, and expand other capabilities, Parrot will be using a Cortex A8-based ARM processor running at 1GHz with 800MHz DSP and an 802.11n Wi-Fi transceiver. Those are a significant step up from the current 468MHz ARM926-based CPU and 802.11b/g chipset. The AR.Drone 2.0 also contains a magnetometer, pressure sensor, and upgraded gyroscope. Wow, this is truly beginning to sound like an iPhone with propellers. What do all of these new and improved electronic gizmos provide an AR.Drone pilot? The enhanced gyro and digital compass make for a smoother overall flight with the pressure sensor allowing for higher flight altitudes and better stability over bushes and other objects not easily judged using the ultrasonic sound sensor. All of this updated hardware is great but it needs something else: updated software. The AR.Drone's basic control app,
AR.FreeFlight
has most certainly been improved and expanded over the past couple of years, however, it's time for a leap forward. Scheduled to be available sometime later this year, FreeFlight v2.0 includes an overhauled user interface, new settings, and new flight modes. In regard to the UI, the upcoming version will include a media manager and a more professional looking head-up display and main menu, which includes access to the many augmented reality games being released for Parrot's quadricopter. In addition, v2.0 offers two very cool new piloting modes: • Director mode - The AR.Drone can perform a 360º panorama spin, a slow ascent, or a sideways video capture to create some very dramatic video clips. • Absolute mode - Designed to help beginners, this mode always moves the AR.Drone in the direction you tilt your iDevice, no matter which way the quadricopter is facing. - The traditional control scheme, now referred to as "relative" mode, is still available for pilots who prefer more realistic handling That's the lowdown! Unfortunately, once again, Parrot makes only a vague statement that the AR.Drone 2.0 and AR.FreeFlight v2.0 will be available in 2012. To anyone who may be wondering about a price drop, the $299.99 price tag is said to be moving forward. In the meantime, enjoy the short flight video below and check out the other
CES announcements
.
Mentioned apps
Free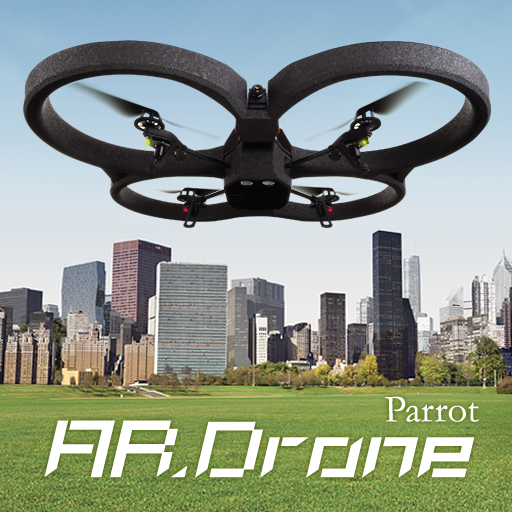 FreeFlight
Parrot SA
Related articles