Lunar
Racer
Is
Noodlecake
Studios'
New
Stellar
Racing
Game
For
iPad,
iPhone,
And
iPod
Touch
January 5, 2012
Noodlecake Studios
, creators of the hit physics puzzler
Super Stickman Golf
, have finally released their second game for iOS.
Lunar Racer
, an action-packed side-scrolling racing game that's out of this world. A project that has been in development for numerous months,
Lunar Racer
takes on a well populated genre with new force. Even though I'm not the first to make such a comment,
Lunar Racer
is probably best described as
Mario Kart
,
F-Zero
,
Tiny Wings
, and
Death Rally
all rolled into a single game. To elaborate, players will compete in multiple lap races across hilly terrain on many different moons, places where gravity is notably less than on Earth and similar planets. Two controls are available to traverse this hazardous terrain: nitro and gravity boots. Perform a tap and hold on the left half of the screen for a gravitational pull increase to dive under ledges and properly time landings or tap and hold on the right half of the screen for a speed boost to outrun opponents and clear obstacles, all while rotating your iDevice to adjust your vehicle's forward or backward tilt. Amongst the basic racing concept, it's important to collect power-ups and MoonBux. Power-ups include mines, missiles, and nitro replenishing. After your vehicle moves over a power-up box, an indicator will appear in the bottom right portion of the screen with all power=ups being quickly scrolled. The first tap will select a power-up and subsequent taps will deploy the weapon, which excludes nitro fills, of course. Collecting MoonBux allows vehicle customization. Modifications are strictly aesthetic, but it's still cool to have your own style. Vehicle changes are done in the Garage, accessible via the main menu. Players are allowed to alter body type, body color, canopy color, tire and rim style, and nitro burn effect. As an incentive, each additional option costs an increased amount of MoonBux. Once unlocked, options can be combined with any other unlocked options. There is just one last thing to cover: Bonus Goals. Grouped in sets of three, completing all of these tasks for a moon will provide the opportunity to race the bonus round. This special track has no opponents, no variations in terrain, unlimited nitro, and contains hundreds of MoonBux. Strategically use nitro boost and gravity increase to collect as many MoonBux as possible within two laps.
Lunar Racer
features: • 12 moons (courses / tracks) • Six power-ups, including two different missile types • Two difficulty levels - Amateur and Pro tours • Hundreds of possible vehicle combinations • Multiplayer via Bluetooth or local Wi-Fi - up to four players • Game Center leaderboards and achievements
Lunar Racer
is a universal app compatible with iPad, iPad 2, iPhone 3GS, iPhone 4, iPhone 4S, 32GB and 64GB third generation iPod touch, fourth generation iPod touch and newer running iOS 4.0 or later, and available in the App Store at an introductory price of just $0.99. [gallery link="file"]
Mentioned apps
$0.99
Lunar Racer
Noodlecake Studios Inc
Free
Super Stickman Golf
Noodlecake Studios Inc
$0.99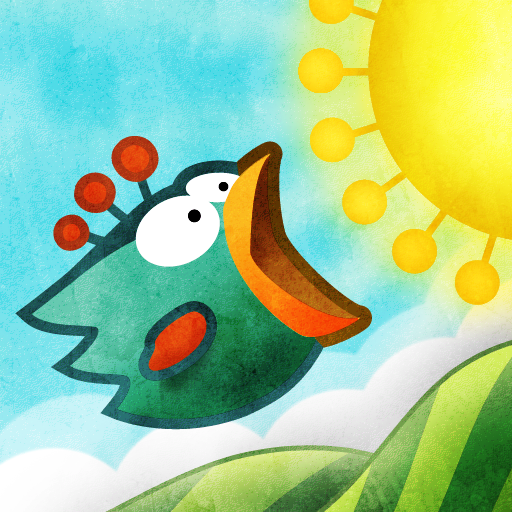 Tiny Wings
Andreas Illiger
Free
Death Rally
Remedy Entertainment Ltd
Related articles