Five
OmBooks
In
One
-
The
Dr.
Seuss
Beginner
Book
Collection
Is
Now
In
The
App
Store
February 2, 2012
For over 50 years, Theodor Seuss Geisel, or otherwise known as Dr. Seuss, has been entertaining and educating children by publishing uniquely told stories that consist of simplistic rhyming scheme with offbeat cartoon illustrations of common objects that completely captivate young readers. Since 2009,
Oceanhouse Media
has worked hard to offer Geisel's remarkable collection for future generations to enjoy and learn from. Today, Oceanhouse released the first entry to the Dr. Seuss Beginner Book Collection, a set of five of Seuss' well-known stories. Oceanhouse Media already offers these titles as omBooks, a digital book featuring professional narration and animated illustrations that bring the story alive, plus interactive elements to help teach words. However, the Dr. Seuss Beginner Book Collection saves you money, it's five books for the price of four, and makes your digital children's book collection even tidier by combining multiple books into a single app. This first installment includes: •
The Cat in the Hat
stars a cheerful and exotic Cat that brings chaos to the house of two young kids on a rainy day while their mother is out. •
One Fish Two Fish Red Fish Blue Fish
is a freewheeling plot about a boy and a girl and the many amazing creatures they meet. •
The FOOT Book
introduces the concept of opposites through funny and creative depictions of different kinds of feet! •
Mr. Brown Can MOO! Can You?
is Dr. Seuss's Book of Wonderful Noises and explores with children the sounds they hear everyday, and how to mimic them! •
Fox in Socks
features two delightful characters Fox and Knox, who converse almost entirely in rhyming tongue-twisters. "A tweetle beetle noodle poodle bottled paddled muddled duddled fuddled wuddled fox in sox, sir!" OmBooks provide three ways to experience the story: "Read it Myself" allows reading and viewing the material in the same manner that traditional books would offer, "Read to Me" highlights each word as it is professionally narrated, and "Auto Play" adds narration but also automatically turns the page when it is completed. This is a nice feature for very young children, or to just make the experience a little more like a movie. Some additional features to help promote reading and create even more enjoyment include words that are spoken and highlighted when tapped, noises and narrations when pictures are touched, plus fun animations and sounds to help pages come alive. A wonderful combination of capabilities to complement the whimsical artwork of Theodor Seuss Geisel.
Dr. Seuss Beginner Book Collection #1
is a universal app compatible with iPad, iPhone, and iPod touch running iOS 3.1 or later, and available in the App Store for $11.99. You can find all of
Oceanhouse Media's Dr. Seuss offerings via their website
.
Mentioned apps
$11.99
Dr. Seuss Beginner Book Collection #1
Oceanhouse Media
$1.99
The Cat in the Hat - Dr. Seuss
Oceanhouse Media
$2.99
One Fish Two Fish Red Fish Blue Fish - Dr. Seuss
Oceanhouse Media
$2.99
The FOOT Book - Dr. Seuss
Oceanhouse Media
$2.99
Mr. Brown Can Moo, Can You? - Dr. Seuss
Oceanhouse Media
$3.99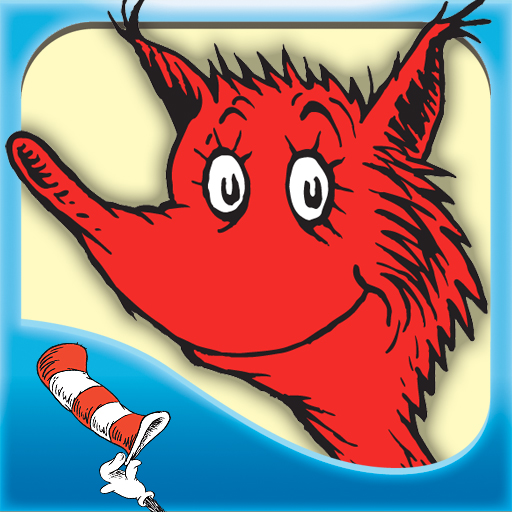 Fox In Socks - Dr. Seuss
Oceanhouse Media
Related articles