Updated:
Microsoft
Office
For
iPad
Finally
On
Its
Way?
Not
So,
Says
Microsoft!
February 21, 2012
Mobile newspaper, The Daily,
claims
to have a build of Microsoft Office running on the iPad. As shown in the image above, the office software suite, seems to have Microsoft Word, Excel and Powerpoint included. The app also appears to boast Microsoft's new Metro interface (a personal favorite) and some other features such as Messenger and (probably Bing) search, as seen on the bottom bar. Microsoft Office for iPad is a direct competitor to Apple's iWork suite. Additionally, unlike iWork, Microsoft seems to have included each software package in one app, whereas, Apple has released
Pages
,
Keynote
and
Numbers
separately. There is no doubt that this could be a little marketing stunt from Microsoft to create hype for the app. Honestly, I can't wait. If the app is not a lousy SkyDrive web-interface, I am certain iWork will not stand a chance against Microsoft's flagship software suite. The app is expected to come out very soon (maybe even in a few weeks), in the meantime, however, we would like to hear your views on the matter. Is this an iWork killer or Microsoft disaster?
UPDATE
: Microsoft has said that this rumor is nothing more than, well, a rumor. According to
iClarified
, a Microsoft spokeswoman stated, "The Daily story is based on inaccurate rumors and speculation. We have no further comment." So, apparently the image is a fake; or, rather, "not from Microsoft." Still sounds quite suspicious to me.
UPDATE #2
: The Daily's Peter Ha is disputing the accusation that the images are fake,
calling Microsoft out on Twitter
. This is quite the show.
@maryjofoley we did not fabricate either image. A working version of the app was demoed to us by someone at Microsoft.

— Peter Ha (@ThePeterHa) February 21, 2012
This image also ran with the story:thedaily.com/page/2012/02/2…. Want to dispute this one too, @microsoft?

— Peter Ha (@ThePeterHa) February 21, 2012
Mentioned apps
$9.99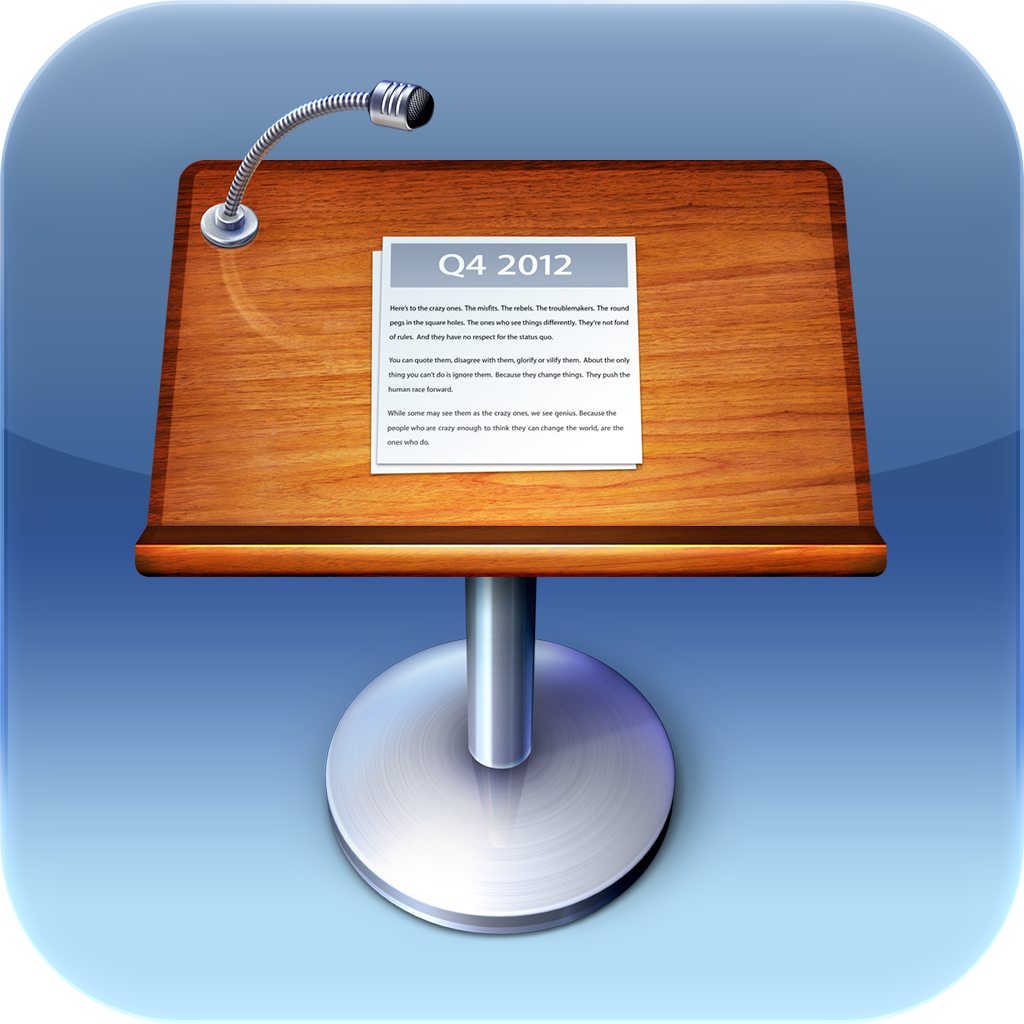 Keynote
Apple
$9.99
Pages
Apple
$9.99
Numbers
Apple
Related articles