Mr.
Reader
Gets
An
Extensive
Update
With
Plenty
Of
New
Features
February 8, 2012
I first reviewed Mr. Reader last year, and I thought it was a very good competitor to Silvio Rizzi's Reeder for iPad, which seems to be the RSS app king around these parts.
In my initial review, I loved the app because it had a better way to manage your feeds than Reeder, and also has various color themes that make the reading experience even better. The best thing was that you can even add a new task or note to OmniFocus, Things, or Evernote from an article item. Now, the app has just gotten a rather large and beefy update, and includes a lot of new stuff.
The biggest new feature is the ability to download more themes. You can install new themes from their website, and they have a guide on editing your own themes. Other awesome new features include Posterous for sharing, new fonts for the article viewer (specifically 'Helvetica Neue' and 'Optima'), improved Twitter support (insert the feed name beside the link), better settings, and defined mail settings.
The complete change log is rather extensive, and includes plenty of new features, improvements, and fixes. You can check it out for yourself:
[NEW FEATURES]

• Additional themes can be installed from the website: http://www.curioustimes.de/mrreader/themes/

• Theme Editor added. You can find more informations about it on the website: http://www.curioustimes.de/mrreader/themes/themeeditor.html

• You can send your created themes to other Mr. Reader users by mail. The recipient can install it directly from the Mail app.

• Added Posterous as new service

• Added SENDtoREADER as a new service for your Kindle

• 'Read It Later' Mobilizer added as a additional article viewer

• Adjust the content width of the article viewer

• Display the article content justified

• Added 'Helvetica Neue' and 'Optima' as new fonts to the article viewer

• Twitter: beside the article title and link you can insert the feed name (source)

• Settings: Now you can re-order your used services

• Mail Settings: Define mail recipients, when you frequently send links and articles to the same persons

[IMPROVEMENTS]

• Tap and hold a link in the article viewer to open the service menu

• Merged the two service groups for composition and configuration into one called 'Service'

• Displaying all or at least more images of subscribed eBay searches in the articles table

• Some improvements and fixes of the pull up functionality to 'mark all items as read' in the articles table

• Revised the Tumblr dialog and made it possible to refresh the Tumblr blogs

• Resolving 'http://feedproxy.google.com/' urls when using the supported services (Mail, Twitter, Diigo, Tumblr, …)

• When only one service (Safari, Mail, Posterous, …) is enabled, it gets executed immediately without showing the popover

• Deletion of web cookies on App exit is no longer the default (Settings->Miscellaneous)

• Send2Mac settings revised

[FIXES]

• 'Mark All As Read' did not work as expected, when the 'Articles Table' option 'Hide Read Items Immediately' was enabled and while displaying 'All Items' in the articles table

• Solved some rarely occurred encoding problems in the web view

• Fixed some crashes and memory leaks

• Restored the sound quality (used in v1.6 a sound compression with a lower quality)

• The table display mode (All Items / Only Unread Items) could be changed where it should not be possible

• Facebook logins after each App start, when deletion of web cookies was enabled

If you like Mr. Reader, please rate it in the App Store every time an update comes out. That helps me a lot, thank you very much!
What do you think of this extensive update for Mr. Reader? Let us know what you think of this fine iPad RSS app in the comments!
[gallery link="file"]
Mentioned apps
$3.99
Mr. Reader
Oliver Fürniß
$4.99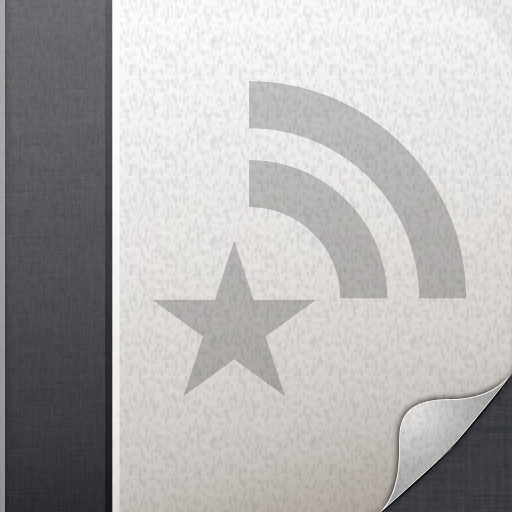 Reeder for iPad
Silvio Rizzi
Related articles