Food
For
Thought:
Is
This
App
Bound
To
Be
A
Smash
Hit?
March 21, 2012
According to First Lady Michelle Obama's "Let's Move!" Campaign, around 30 percent of American children today are overweight or obese. Indeed, childhood obesity is no joke. That doesn't mean, however, that educating children to prevent obesity can't be done in an amusing manner. Often, learning disguised as fun proves to be the most effective way to capture the attention of children on matters concerning their health and well-being, not least of which is the problem of obesity. It is to this end that the new
Smash Your Food HD
app for iPad is released. Smash Your Food HD is the iOS port of the Smash Your Food Web app, which won Mrs. Obama's "Apps For Healthy Kids" contest back in 2010. Like the Web app, the new iPad app lets kids choose any of the 40 foods included in the app, from soft drinks and milkshakes to burgers and full meals, and guess how much sugar, salt and oil it contains. Upon entering their guesses, they can find out if they really know what's inside what they're putting in their tummies by — you guessed it — smashing their food. More like squishing, actually, as the food is subjected to great pressure on a special apparatus built for this purpose. Yes, the makers of the app went out of their way to shoot real low-nutrition foods being crushed in high-definition video, as seen in the oddly satisfying making-of footage below.
Available now in the App Store for $2.99, the app is definitely not called Smash Your Food HD for nothing.
If you can't see the video embedded above, please
click here
. As kids discover the ugly truth behind their favorite junk food, parents are also engaged by Smash Your Food HD by having them receive informative emails containing tips on proper nutrition for their family. As the old saying goes, you are what you eat. You wouldn't want to be sugary, salty and oily all over, would you? And neither would your kids.
Mentioned apps
$2.99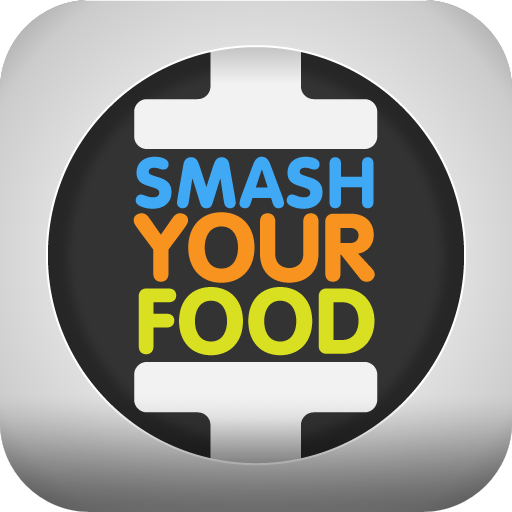 Smash Your Food HD
Food N' Me
Related articles