Not
Everyone
Is
Happy
With
Angry
Birds
Space,
Change
To
Mighty
Eagle
March 26, 2012
With Angry Birds Space, Rovio Entertainment has another winner on its hands, but in the process has upset many of its fans.
The Finnish video game developer today announced that
Angry Birds Space
was downloaded 10 million times during the first three days of sales. This feat, which was announced via
Twitter
, beat Rovio's previous record holder,
Angry Birds Rio
, which took 10 days to achieve the same goal, according to
The Verge
. Still, not everyone is happy with the fourth Angry Birds title or with its creators. Launched on Thursday, March 22, Angry Birds Space sees those lovable fowl taking on the pesky pigs once again, but this time in the cosmos where zero gravity rules. The game comes with 
60 galactic levels
, in-app purchases, many unlockable achievements, and hidden bonus levels. It follows 
Angry Birds
,
Angry Birds Seasons
and the previously mentioned. Rio. Those in-app purchases are what is causing many fans to cry
fowl
foul. In Angry Birds Space, users must purchase "space eagles" in order to use the game's signature Mighty Eagle functionality. First launched in Angry Birds, the Mighty Eagle enables fans to clear a level, once every hour, for a one-time in-app purchase of $.99. In Space, however, the Eagle doesn't always clear the level and it is expensive. After teasing fans with three free space Eagles, Rovio charges up to $19.99 for up to 980 additional birds.
Says sashimi_riceball in the App Store:
What happened to the 99 cent game? Why are there expensive in app purchases? Very disappointed. So much for the CEO saying there is a place for 99 cents games. Way too reward the fan base to make them spend more money in order to get all feathers in this game. Greedy greedy greedy. Remember your roots and what made you.
NYB319 concurs stating:
And here I was just complimenting your company for having ethics and not adding all these different charges, and suddenly up they pop!!! I am totally disappoint Rovio, I find this kind of money making tactic disgusting and unappealing! Why should gamers have to pay for a game, and then pay again and again? You have just left a really bad taste in my mouth and I expected more from Rovio!!!
We understand many are upset by Rovio's decision to include a space eagle within its latest game. However, this is also the company that continually updates each of its titles for FREE, even years after a game is first released. Therefore, consider this before calling the company greedy and unethical. Besides, you don't actually have to make an in-app purchase to move along in the game! You just might need some more time to complete each level. If you haven't already done so, download
Angry Birds Space
(for iPhone) and
Angry Birds Space HD
(for iPad) today in the App Store. The game is also available on Mac, PC and Android.
Mentioned apps
$0.99
Angry Birds Space
Rovio Entertainment Ltd
Free
Angry Birds Seasons
Rovio Entertainment Ltd
$0.99
Angry Birds
Clickgamer.com
$0.99
Angry Birds Rio
Rovio Entertainment Ltd
$2.99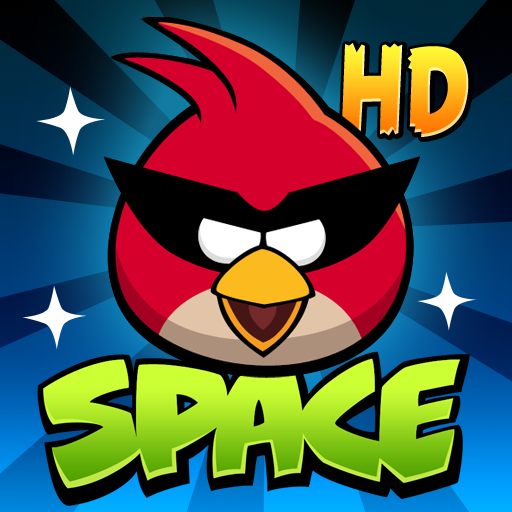 Angry Birds Space HD
Rovio Entertainment Ltd
Related articles