Steps
Is
An
Intuitive
Task
Manager
App
That
Isn't
Oversimplified
March 3, 2012
Steps. ($0.99) by River~ is a minimal to-do list app that is full of helpful features.
I had originally informed you guys about this app last month, but now the app is out and ready for you to use.
At first, this app has an interface that looks similar to the much-hyped Clear. However, while Clear is more used as a list app than a full on reminder app, Steps differs by offering more useful features than just a pretty face.
The philosophy of Steps is that there shouldn't be the notion of the checkmark to show whether a task has been "completed" or not. Instead, the app uses circles to represent an "open" task (empty circle) and a "closed" task (filled circle). Because of this, the app is not as focused on gestures like Clear (there is only one level to the app, there are buttons, and the app still shows some UI chrome such as the status bar). So if that was one of the reasons you did not like Realmac's app, then perhaps Steps is a better choice for you.
The main screen of the app will show an Open and Closed list permanently, but you can add new ones with the + button – just give it a name. The app provides some sample to-do lists already to show you the basics of using the app, which is helpful.
To start adding tasks in your list, just tap on the list you want to put the task under. If there are already tasks in there, it will reveal them in a slide-out tray – you can double tap them to edit a task (or even list). Items can be sorted manually by doing a long tap.
The biggest difference between this and Clear, though, is the fact that you can provide notes and set due dates and times with Steps. Just tap on the clock to set a due date when typing out a new task, and tap the paper icon to add a note. Tasks with due dates and times will appear red when the due date is approaching, so it's a nice visual indicator of what your priorities should be.
To complete an item, just tap on the circle next to it – this will mark the item as closed, and it will show up in the Closed list. Any items that are open will show up in the Open list as well. To delete an item, just quickly swipe to the left on it, and it will be deleted – this applies to both lists and individual tasks.
Steps will provide users with notifications when an item is due, which is one major complaint a lot of people had with Clear. So if you didn't like the fact that Clear didn't do reminders, then Steps should be right up your alley. Steps also features syncing with iCloud or Google Tasks; this way, all of your tasks are in sync, regardless of which device you are using.
I found Steps to be easy-to-use, and while it is simplistic, it still offers the basics that should be in every to-do app. I did encounter some bugs with the app, such as lists disappearing for no reason (luckily, I did not have anything important in there). It would be nice to see the option of recurring tasks in the future, though I don't believe that Google Tasks allow for that. Also, a badge for the icon to let you know how many tasks await you would be handy as well. Having different color themes would be nice to have too, I mean, what if you don't like blue?
Regardless, if you liked the design of Clear, but was disappointed with how simple it was, then give Steps a try. It may be just what you were looking for.
Mentioned apps
$1.99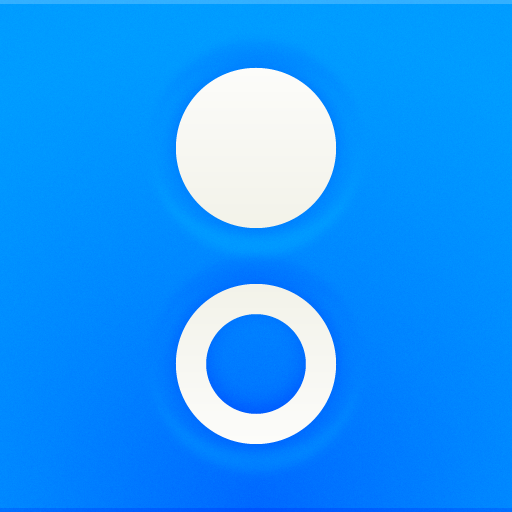 Steps.
River~
$2.99
Clear
Realmac Software
Related articles