Sneak
Into
The
Retro
Gaming
Scene
With
The
First
World
Of
1-bit
Ninja
March 27, 2012
The iOS platform is certainly not lacking in all sorts of content that excellently showcase what it has to offer as far as gameplay is concerned. Whether you're looking for games as simple as
Canabalt
and
Tiny Wings
or as complex as the two
Infinity
Blade
titles, you're bound to find something that matches your need as you browse the Games category in the App Store. And if you're more inclined to play something from the simple sort, you simply can't go wrong with
1-bit Ninja
. The iPhone platformer, 1-bit Ninja, is done in a style inspired by the video games of the past. Like Canabalt and a lot of other games in the App Store today, 1-bit Ninja sports a retro look. Hence, its name mentions the 1-bit architecture used in computer applications of old. Even the game mechanics of 1-bit Ninja is patterned after that most famous of all classic video game franchises, Super Mario. Like Mario, the pint-sized ninja character in 1-bit runs and jumps forward, collecting coins and stomping on enemies as he goes along. The game also features a catchy chip soundtrack. While it's influenced by the old, 1-bit Ninja does feature something quite new. With the necessary gesture, the game lets you switch from a plain 2-D view to a 3-D camera angle view, revealing some secret elements of the game you wouldn't otherwise learn about. Having a total of 25 levels divided evenly into five worlds,
1-bit Ninja is available in the App Store for $1.99.
However, if you're still on the fence about purchasing it, you can try it first for free by downloading the newly released
lite version
, which has just the first game world. But since 1-bit Ninja is one of the more superb games in the iOS platform, chances are you'll be getting the full version, with its additional four worlds, soon enough.
Mentioned apps
$1.99
1-bit Ninja
kode80 LLC
Free
1-bit Ninja Lite
kode80 LLC
$2.99
Canabalt
Semi Secret Software, LLC
$0.99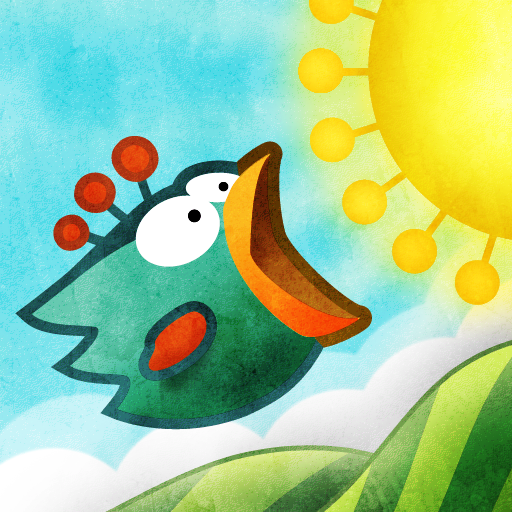 Tiny Wings
Andreas Illiger
$2.99
Infinity Blade II
Chair Entertainment Group, LLC
$5.99
Infinity Blade
Chair Entertainment Group, LLC
Related articles