App
Synergy:
How
To
Create
A
Digital
Comic
Library
April 15, 2012
Last week, I started writing a column about app synergy, the process of multiple apps coming together for a common purpose. Based on some of the responses I've received, I've learned that app synergy is so much more than a mechanical way of fulfilling a task. It's personal. It's a way that people can find their passions and fulfill their desires. In that spirit, I wanted to apply app synergy to something that's personal to me, collecting comic books. Back in high school, I collected comic books. My comic collecting habit had reached four figures before my mother put a firm end to it. One of the first issues I ever bought was Fantastic Four No. 374. It was billed as the
Fantastic Four
versus the New Fantastic Four. The "new" team featured Marvel heavyweights, such as
Spider-Man
,
Ghost Rider
,
Hulk
, and
Wolverine
. Sorcerer Supreme
Stephen Strange
served as astral mascot. Without giving away the plot, the two teams fought, one team mysteriously vanished, and Wolverine tore off someone's face. More importantly, 374 paved the way to anniversary issue No. 375, which is still one of my all-time favorites. Fond memories are stored within those pages. I had not revisited those memories in years. I still have the books. They're in a box, in a corner, collecting dust. Like many iPad owners who are also comic geeks, I have seen the light of the iPad's beautiful screen. Comics are a natural fit. My only complaint about reading them on the iPad was that I didn't have a long run of issues to make it worth my while.
ComiXology
is an excellent comic buying platform, but it also charges three to four bucks a pop for popular titles. When I finally kicked my adolescent habit, I likely had more than a thousand individual issues. Do the math. I'm not paying thousands of dollars to rebuild my collection. I have Apple products to buy, and more importantly, a mortgage to pay.
A comic file reader, such as Comic Zeal or ComicGlass provides an excellent alternative to the proprietary ecosystem of ComiXology and the publisher-specific apps it powers (such as Marvel and DC). However, there are some obstacles to overcome. The first is, "where am I going to find a large quantity of comic files, all for a reasonable price?" We'll assume that we want to find these files legally.
The other big issue is device space. Even if I could get my hands on that many digital comic books, I have no desire to take up that much storage space on my iPad. I'm also too lazy to load in a few issues at a time. I wanted a massive comic library on my iPad, which was not stored on my iPad, and which I could access at any time. There may be variations to this, but here's how I did it:
Step 1 - Shop Til You Drop
Marvel Comics
used to have an agreement with
Git Corp
to reprint decades of its greatest comics in PDF form. We're talking about 40+ years of issues for only $20-50 a title. Unfortunately, Marvel terminated the license back in 2007 and many of the old DVD collections are now drastically more expensive than they once were. After some digging around on the
Amazon
app, I was fortunate enough to find
44 years of Fantastic Four
for only $23.75. The DVD contains over 550 issues. That's about four cents an issue, compared to the dollars they cost now. I kick myself for not buying up the other collections for 25 dollars each a few years ago, when I had the chance. But if you shop around and are willing to settle for disks with only 10-20 years worth of issues on them, you can still find good deals on some large comic collections.
Step 2 - Send Your Comics To The Cloud
Comic readers, like Comic Zeal, should soon be adding
iCloud integration
. However, I have more important files stored in iCloud, and I already pay Apple enough for extra storage space. What I envisioned was a dedicated cloud service becoming my digital comic storehouse. The natural candidates for the role were
Dropbox
and 
Box.net
. Before this project, I exclusively used Dropbox. I once signed up for a Box promotion, where they gave me 50 GB of storage space. I had completely forgotten about it, until now. I used my MacBook to load the files from the DVD to Box on the Web. I opened the Box app on my iPad, and voila, hundreds of issues instantly at my disposal. I then added files from other disks I bought at reasonable prices, pushing that quantity into the four digit range. Upon testing, I noticed that 1,000 issues takes up roughly 10 GB. That means that when all is said and done, I should be able to store about 5,000 issues in my Box.net account. Congratulations Box, you are now my comic storage box.
Step 3 - Pick A Comic Reader
Of course, the files in Box aren't optimized for reading. That's what the comic file readers are for. Fortunately, the Box app makes it easy to send your files to your favorite reader, all with a couple of quick taps. Comic Zeal and ComicGlass, as mentioned above, are my two favorite comic file readers. They each have unique features that I appreciate. I list them both here as a point of reference; choose your own preference. Since the disks I bought contained PDF files, I've also listed
GoodReader
, which is my favorite PDF reading app. Comics are optimized for Comic Zeal and ComicGlass in ways they aren't for GoodReader. You have to enlarge the image manually to get a full-screen view in GoodReader. However, I found an important advantage to GoodReader. The Git Corp comics came with a Marvel watermark on every page, which GoodReader mysteriously strips, so that you can view pages in their original form. Some people may not mind the watermark and will skew towards the more powerful comic reading features of Comic Zeal or ComicGlass. Others will be severely bothered by them and will do their own manual resizing to be rid of them. With Amazon, Box, and a comic file reader app, I was able to transform my iPad into a large comic library, which takes up minimal closet and iPad storage space. I haven't had time to load in all my files yet, but it's safe to say that my new digital collection is way bigger than my old paper collection. It's also a small fraction of the original cost. More importantly, I can now recapture old Fantastic Four memories whenever and wherever I want. That's app synergy at work. Incidentally, app synergy also played a part in creating the photos used to demonstrate it. I first took screenshots of my iPad by pressing the power and home buttons at the same time. Next, I created an album in my Photos app to store the pictures I would use for this article. Finally, I used  apps like
ComicBook!
and
Halftone
to lay out the photos in the comic-styled manner you see before you now. If you have any of your own App Synergy uses, please email them to me at 
[email protected]
 or contact me @lsliang2001. We'd love to highlight them.
Mentioned apps
Free
Comics
comiXology
$4.99
Comic Zeal Comic Reader
Bitolithic Pty Ltd
$2.99
ComicGlass [ComicReader]
RR Soft
Free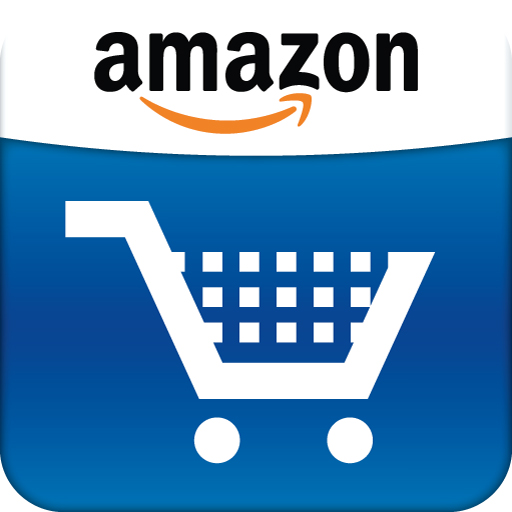 Amazon Mobile
AMZN Mobile LLC
Free
Box for iPhone and iPad
Box.net, Inc.
Free
Dropbox
Dropbox
$4.99
GoodReader for iPad
Good.iWare Ltd.
$1.99
ComicBook!
3DTOPO Inc.
$0.99
Halftone
Juicy Bits
Related articles