AppAdvice
Game
Of
The
Week
For
April
5,
2012
April 5, 2012
Every week, our staff will handpick a game from the past seven days that we believe is a must-download for your iPhone or iPad. These games will always be from a wide variety of genres, but they are chosen because our own staff members love it and can't quite put it down. So here are this week's picks! Enjoy, and happy gaming!
On The Wind
On The Wind is a unique "endless runner" game. But instead of having you control a person running, you are the wind. As the wind, you must move through the four seasons, picking up leaves that you come across and even planting flowers.
As with all endless runner games, you must get as far as you can. With this game, as the wind, you must have at least one leaf in your grasp, or the wind will die down. We don't want that, do we?
On The Wind features easy one-touch controls, where you just drag along the screen to pick up leaves.
We are definitely attracted to the beautiful and relaxing visuals in On The Wind, and the unique concept of the game make it this week's pick for Game of the Week here at AppAdvice!
Make sure to check it out. It's a $1.99 universal app for your iPhone and iPad.
Check out our original review here.
Honorable Mention
Fibble HD
Fibble is a cute extraterrestrial explorer that needs your help, as he has crash landed on Earth and gotten separated from the rest of his crew. There is a story in the game, and it is told through quality cutscenes.
To get Fibble reunited with his crew, you will have to use the power of physics with intuitive controls. Each new character you pick up will have an immediate role in the puzzle you are trying to solve – they will each make Fibble do something different.
The graphics for the game look gorgeous and definitely show off the Crytek engine. There is plenty of replay value as well, with the Game Center leaderboards and achievements.
We are definitely caught up by Fibble's cuteness, and we are sure that you will be too, once you download the game. Additionally, there is an iPhone only version for $1.99 (HD is $4.99). Still wary? There is a universal Free version to try.
Check out our original review here.
Mentioned apps
$1.99
On The Wind
Don't Step On The Cracks
$0.99
Fibble
Crytek GmbH
Free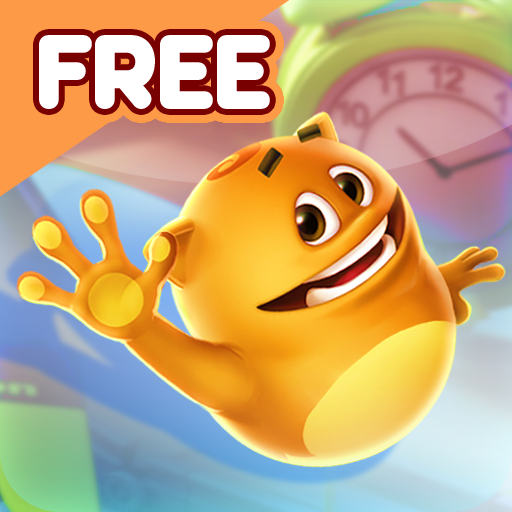 Fibble Free
Crytek GmbH
$0.99
Fibble HD
Crytek GmbH
Related articles