Welcome
To
The
Dictator:
Wadiyan
Games,
Where
Cheating
Is
Winning
April 26, 2012
Paramount Pictures has built a good reputation as a champion of transmedia entertainment. This is exemplified by the well-known film production and distribution company's continuing investment in iOS apps as tie-ins to some of its popular cinematic releases. It has developed apps featuring Paramount movies both old (
Top Gun
,
Paramount 100
) and new (
Rango
,
Hugo
). And today it has released another app based on a movie under the latter category. In promotion of "The Dictator," the upcoming political mockumentary starring Sacha Baron Cohen, Paramount has launched
The Dictator: Wadiyan Games
. The Dictator: Wadiyan Games is a collection of four mini-games where you, playing as the title character, always win. No kidding! Being Admiral General Aladeen, the supreme leader cum dictator of the Republic of Wadiya, would you allow it any other way? In the Wadiyan Games, you can choose to enter the running, boxing, swimming, and fencing competitions, or, rather, non-competitions. In any event, you are at an unfair advantage over your opponents, who end up either dead or seriously injured. In other words, you're a cheat, just like an actual dictator. The Dictator: Wadiyan Games abounds with cartoon violence. This is further underscored by the games' graphics, which look like they're lifted straight from one of the most popular purveyors of cartoon violence, "South Park." It's all in good fun, though, and is consistent with the satirical nature of the movie the game is based on.
The Dictator: Wadiyan Games is available now in the App Store for free.
Note, however, that half of the sporting events are playable straight away, while the others are initially locked for in-app purchase. The game also has a special section where you can put your face in a picture alongside the luxuriantly bearded dictator himself. Additional backdrops for this feature are also available via in-app purchase. Don't worry, all in-app purchases are voluntary. Unlike an actual dictator, Paramount is not out to extort money from you, thank goodness.
Mentioned apps
Free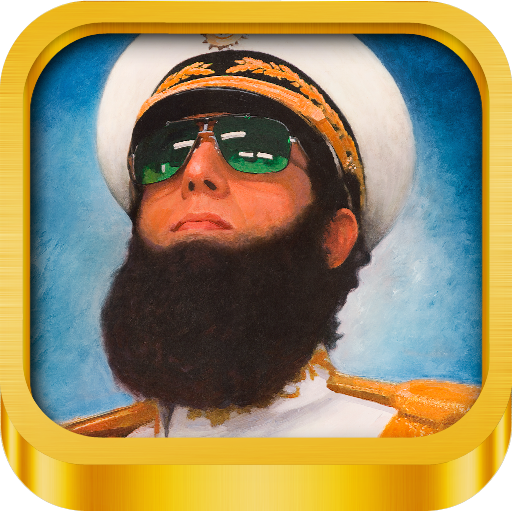 The Dictator: Wadiyan Games
Paramount Digital Entertainment
$1.99
TOP GUN
Paramount Digital Entertainment
Free
Paramount100
Paramount Digital Entertainment
Free
Rango The Game
Paramount Digital Entertainment
Free
HUGO
Paramount Digital Entertainment
Related articles