A
Chance
To
Win
A
Dream
Inducer
Promo
Code
For
iPad,
iPhone,
And
iPod
Touch
May 28, 2012
AppAdvice has once again teamed up with
Banzai Labs
in order to offer you a chance to win one of 30 promo codes for
Dream Inducer
($0.99) for iPad, iPhone, and iPod touch. Using the same concept of brainwave entrainment as apps designed to improve cognition or relaxation, Dream Inducer is able to influence much more realistic and profound dream experiences. The app provides 11 ambient sounds and five different REM sleep programs, including a lucid dreaming option, that contain multiple sequences focused on different brainwave stimulation, such as inducing creativity. What is brainwave entrainment? It's the process of using audible or visual stimuli to change a person's brainwaves, which are related to certain actions and capabilities, through the means of synchronization.
Delta waves are less than or equal to four hertz, and associated with deep sleep.
Theta waves are between four and seven hertz, and associated with drowsiness.
Alpha waves are between eight and 13 hertz, and associated with relaxation.
Beta waves are between 13 and 30 hertz, and associated with high alertness and focus.
Because most of the frequencies are subsonic, below the 20 Hz limit of the human ear, entrainment must be done via binaural beats, a trick of using stereo sound through standard earphones or headphones to create the perception of a very low frequency. For example, Dream Inducer could input a 135 Hz beat into the left ear and a 137 Hz beat into the right to create the perception of a Delta wave, i.e., a frequency difference of 2 Hz. Now that the methodology is out of the way, it's time to get a glimpse of what Dream Inducer is made of. Whether using the app on iPad or iPhone, the user interface places dominance on program selection, but also has volume, playback, sound, and duration controls within easy access. Somewhat tucked away are adjustments to fade durations and an alarm. One of the significant differences for iPhone users is the lack of showing the program description onscreen continuously, instead requiring the user to tap on the info "i" button. To have a chance at winning one of eight Dream Inducer promo codes, just hit that tweet button near the bottom of this page or retweet this post from your favorite Twitter app before May 29 at 11:59 p.m. PDT. We will then search the Twitterverse for all of the retweets and randomly choose our lucky winners. The winners will be notified via Twitter, so
please be sure to follow us
so we can send you your promo code via a direct message. Non-Twitter users and those of you who want to increase your odds of winning can leave a relevant comment below before 11:59 p.m. PDT tomorrow to have a chance at winning one of the other 22 Dream Inducer promo codes. If you do make an entry via the comments area, please be sure to also check your junk email boxes so that you won't miss out if you win. Feel free to participate in the giveaway via either or both methods. Only one entry per person per method is allowed, totaling up to two entries per person if using both. [gallery link="file"]
Mentioned apps
$0.99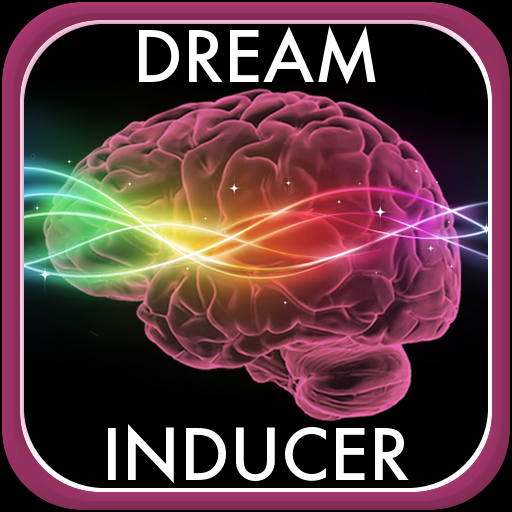 Dream Inducer - 5 Binaural Dream Induction Brainwave Programs
Banzai Labs
Related articles