App
Showdown:
Drafts
Vs.
Pop
For
iOS
May 5, 2012
I'm pretty sure that we've all had those moments when we just want to jot down something quickly, but have no piece of paper nearby — just our iPhones. You know what I'm talking about — those strokes of genius that may pop into your head or the things you don't want to forget about later. By the time you pull out your favorite full-featured note-taking application and start a new note, that thought is gone. It's a common thing nowadays, especially with the Internet – people seem to have shorter attention spans than ever.
So what are we supposed to do? Fortunately, there are two very similar apps that came out recently that aim to be the best way to quickly jot something down on your iPhone. These aren't just ordinary note-taking apps – they're meant to serve as your "scratchpad," the place you always reach for to jot down an idea, a thought, or just whatever comes into your head. Quite frankly, I'm very glad that both of these apps came out, because they fill a need that I didn't realize I needed.
For this week's app showdown, I am pitting these two apps against each other! While these two apps can be seen as the opposites of one another, they both serve the same purpose: to make sure that those precious thoughts are quickly recorded for future reference.
Pop for iOS
Let's start with the simpler of the two apps: Pop for iOS.
Less Is More
With Pop for iOS, there are only two views: Write and Read. The app launches into the writing view by default, and you can start writing immediately; that's it.
Despite one person in the iTunes saying that there is some kind of lag in Pop while typing, I have not noticed anything. The app is able to keep up with me while I tap away.
When you're done writing, the keyboard can be hidden by tapping on that dog-ear in the corner. This enables the Read-only mode, where you can just go over what you have just written. It's a nice way to quickly proofread your text before you move on to the next step.
If you're happy with what you have written, and made sure that you got all the important stuff out of your head, the app has a very nifty feature in the built-in text selection menu: Copy All. Using this feature will copy all of the text in Pop into your clipboard, ready to drop into your preferred writing or note-taking app, such as Byword or Evernote.
Since Pop only features one screen for you to write in, you'll want to clear out the text after copying so it's ready for your next stream of consciousness. It's also a universal app for your iPhone and iPad, so you can always have a scratchpad with you.
But Why?
I know that some people are probably thinking, "why not just use your default writing app to begin with?" or "this involves an extra step."
This is true. However, have you realized how many taps are needed to open a new note in another app? For example, Evernote takes three taps: tap to open, tap to create a new note, then tap the text field to start writing. Byword takes two taps: open and create a new document, but then you have to worry about titles ("Untitled" is not acceptable) and the folder that you're adding the note in (for Dropbox). The default Notes app is a bit better, with two taps: a tap to open, a tap on the + button, and then you're ready to start writing.
I can't speak for everyone, but sometimes I actually do forget stuff seconds after I think about it. Honestly, I can't be alone in that, can I? Often, I open up the App Store on my iPhone to look for a specific app, but then once the store opens and loads up everything, I can't remember the name of that app. Time is precious, and should not be wasted.
Pop does this so well: one tap, and you're off writing. It may end up being more taps to get your text out to other apps, but at least that time isn't wasted before you jot down your ideas and thoughts. That's the focus of Pop — getting the words down first, before they get away. Don't worry about anything else.
Drafts
Personally, I am using Drafts over Pop on a daily basis. This isn't to say that Pop is bad — it just isn't suited for my style and current needs. Drafts has personally earned a spot on my iPhone's dock, and for good reason.
The Swiss Army Knife of Notepads
Once Drafts is launched, you are immediately put into an empty text field, ready for you to start writing in, just like Pop. However, there are quite a few differences.
As you start writing, Drafts will display a word and character count underneath the text field. One of the many uses of Drafts is to compose finely crafted tweets for Twitter, so the character count will turn red once you go past the 140 character mark.
You can add a new draft at any time by tapping on the + button. It's one of the biggest advantages over Pop: you're able to keep multiple notes in the app, while the competition is basically one piece of paper. If you exit the app at any time and go back to it, any previous text will be saved in the drafts, but the app will open to a fresh new text field for you to start writing in. This is fantastic, because the app is always going to be ready to capture your words.
All drafts can be viewed by tapping on the paper icon — you can see the first line of the note and even the last time it was modified or what action was taken with a particular note.
Once you start accumulating a lot of drafts, it will be difficult to find what you're looking for. Luckily, there is a search feature in the app so you can quickly find the text you need.
Before the big icon change, Drafts would open with the default brown theme. However, since the icon changed from a brown palette to gray, the default theme is now set at Grayscale. If those two aren't enough for you, there are the Night and Sepia themes to pick from. Text can be small, medium, or large, and there are a baker's dozen of fonts to choose from. The ability to customize and personalize the app is something that many users, including me, are able to appreciate.
The Launch Center of Text
The biggest difference with Pop, though, is the fact that there are many actions for you to take once you are done writing. With a tap of the "Action" button (represented by what we probably know as Share), you can: send the text to Twitter (via iOS 5 Twitter integration), email or SMS, copy to the clipboard, send to your Twitter app (Tweetbot, Twitter, and Echofon/Pro are supported), add in OmniFocus or Things, and open it in Sparrow or an app of your choice.
Additionally, there are more things you can do with your text besides dumping it into another app. I personally like to use Drafts to start articles on my iPhone, or whenever I have to jot down a quick note. Of course, it won't be good to only keep these bits of text on your phone; in a recent update, Drafts supports sending directly to Dropbox. If your text is sent to Dropbox, it will be saved as a plain .txt file, and personally, that's just how it should be — plain text is accessible from anywhere at any time.
The other big advantage of Drafts over Pop is the fact that Markdown is supported. This is a huge feature that is extremely useful, especially for people that write for the web. There is a Markdown Preview available from the Actions menu, and you can even send the text as a Markdown email or copy the formatted text to the clipboard.
If you don't want to use all of the integrated Twitter accounts, or don't want specific actions, Drafts allows you to manage the various actions in Action Settings. You can even link up your Dropbox here.
So you pop in to Drafts to write — even in Markdown — let it stew for a while, and then be dealt with it later. The amount of actions that can be applied to a snippet of text are astounding, and the possibilities of use are endless. Because of this, I prefer to call Drafts the Launch Center of text.
The Winner
From a practicality standpoint, Drafts goes a long way. It's much more versatile and can quickly get the text into another app very quickly. Even though the app is packed full of features, it still retains a minimal and clean interface.
It has quickly become one of my most used apps, and quite frankly, one of my favorite new apps in a long time. The only negative thing about Drafts is the fact that it is only on the iPhone — hopefully a universal version is in the works.
However, Pop has its own uses as well. I think of the app more as that piece of scratch paper that you may reach for when you need to jot down something quick, like a phone number. If all of the features found in Drafts aren't something you need, then Pop may be enough for you.
Have you checked out either of these apps lately? Let us know which one you prefer!
[gallery link="file"]
Mentioned apps
$1.99
Drafts
Agile Tortoise
$0.99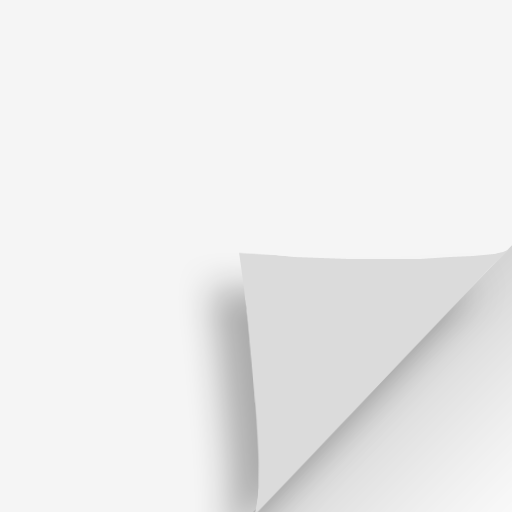 Pop for iOS
Colin McFarland
$2.99
Byword
Metaclassy, Lda.
Free
Evernote
Evernote
$2.99
Tweetbot for Twitter (iPhone & iPod touch)
Tapbots
Free
Twitter
Twitter, Inc.
Free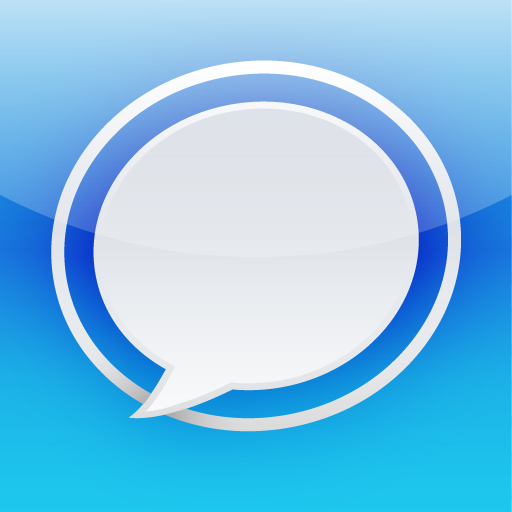 Echofon for Twitter
naan studio, Inc.
$4.99
Echofon Pro for Twitter
naan studio, Inc.
$19.99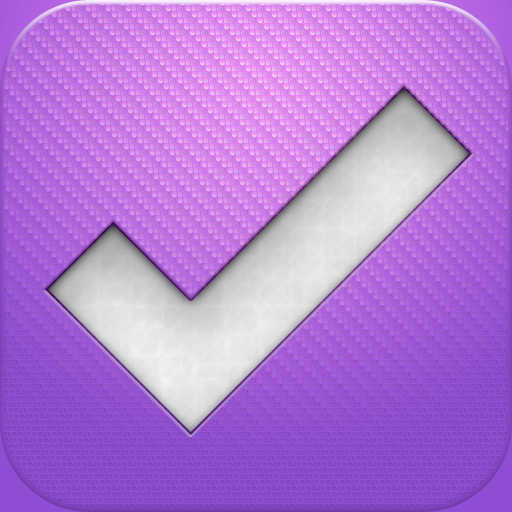 OmniFocus for iPhone
The Omni Group
$9.99
Things
Cultured Code GmbH & Co. KG
$2.99
Sparrow
Sparrow
$0.99
Launch Center - Tap. Tap. Go!
App Cubby
Related articles