AppAdvice
Game
Of
The
Week
For
May
10,
2012
May 10, 2012
Every week, our staff will handpick a game from the past seven days that we believe is a must-download for your iPhone or iPad. These games will always be from a wide variety of genres, but they are chosen because our own staff members love it and can't quite put it down. So here are this week's picks! Enjoy, and happy gaming!
Lego Harry Potter Years 5–7
The saga continues in Lego Harry Potter Years 5–7. The game picks up after the original Lego Harry Potter, which took you through years one through four. This game starts off with Harry in a playground with Dudley, and then dementors attack, carrying you through the rest of the story.
Controls are simple and intuitive, with a joystick for movement and several buttons for casting, jumping, LEGO building, and switching between characters. Graphics are done in a 3-D style, but they are still smooth. Of course, given the 3-D nature of the game, sometimes controls can be a bit tricky.
As you'd expect from a Harry Potter game, you will be equipped with several spells, such as Expecto Patronum, Reducto, Wingardium Leviosa, Lumos, and more. Each spell is unique and has its own uses, and will affect the environment in different ways.
In addition to casting spells, you'll be solving puzzles (with LEGOS), along with other activities and tasks. You won't just be Harry either, as you can play as Hermione Granger, Ron Weasley, Arthur Weasley, Fred and George Weasley, and even Dudley Dursley. And any treasures from the magical world of Harry Potter will also be usable in the game, such as the Invisibility Cloak.
If you're a fan of LEGO and the Harry Potter series, then definitely pick this one up.
Check out our original review here.
Honorable Mention
N.O.V.A. 3
The next installment of Gameloft's Halo-like FPS game is here. N.O.V.A. 3 takes place four months after Kal sabotaged Volterite's plans. However, since the assassination of President Folsom, the government has decided to surrender the remaining colonies to the Volterite Protectorate to prevent a civil war from starting among pro-Volterite citizens. Now Kal must rise again to save mankind.
With N.O.V.A. 3, you'll be battling in 10 different areas across the galaxy. Grab whatever weapons you can find to lay waste to your enemies, and even pick up vehicles and mechs to add more chaos to the mix.
If single-player isn't your thing, N.O.V.A. 3 offers a rich experience with online multiplayer. You can have up to 12 players in six different game modes on six different maps. And since you can now have multiple allies in the same vehicle, the fun is just beginning!
So if you're a fan of Halo or FPS games in general, make sure to check out N.O.V.A. 3.
Check out our original article here.
For video coverage of these games, check out Robin's AppAdvice Daily below!
Mentioned apps
$0.99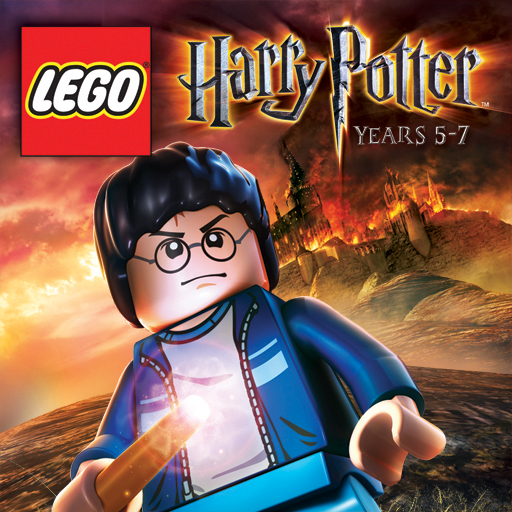 LEGO Harry Potter: Years 5-7
Warner Bros.
$6.99
N.O.V.A. 3 - Near Orbit Vanguard Alliance
Gameloft
Related articles