Grab
Your
Wand:
LEGO
Harry
Potter
Years
5-7
Hits
The
App
Store
May 3, 2012
J. K. Rowling's Harry Potter series is finally coming to an end - we've read the last book, we've seen the last film and, while some Potter-mad fans are enjoying exploring
additional content via Pottermore
, it's now possible to play through the last LEGO Harry Potter game on our beloved iOS devices.
LEGO Harry Potter Years 5-7 has hit the App Store
, where it's available to download for $4.99. The application, which is compatible with Apple's iPhone, iPad and iPod touch, looks to be a lot of fun. Here's the app's description, taken from its release notes:
THE BATTLE IS BUILDING! The sequel to the hit video game is now available for the iPhone, iPod Touch and iPad! Continue the saga of the Boy Who Lived in this spell-binding adventure for wizards and Muggles alike. Experience Harry's last years at Hogwarts™ and battle Lord Voldemort™ in the ultimate fight between good and evil. The creative LEGO® prowess unites with the expansive world of Harry Potter™ to deliver an exciting and rewarding gameplay experience that features lessons, spell-casting, dueling and much more for players of all ages! Follow Harry's heroic endeavors and encounter new faces, new lessons, new challenges and new spells. Explore new LEGO gameplay settings including Grimmauld Place, the Ministry of Magic, and Godric's Hollow as well as iconic locations like Diagon Alley and Hogwarts. Build, conjure and explore this multi-faceted LEGO world as you discover your inner wizard!
Features include stunning graphics, great touch screen controls, leaderboards, achievements, and a dueling-club expansion pack! (It's available for $0.99 via an in-app purchase.) So, what are you waiting for?
Download LEGO Harry Potter Years 5-7 in the App Store now
, and defeat Voldermort and his band of Death Eaters using your LEGO-building skills! [gallery columns="4"]
Mentioned apps
$0.99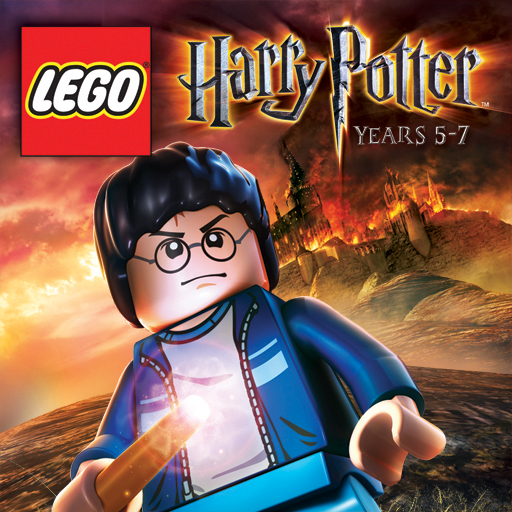 LEGO Harry Potter: Years 5-7
Warner Bros.
Related articles