Coin
Gunner
Goes
Pocket-Sized,
Enter
To
Win
A
Copy
Today
May 21, 2012

Coin Gunner - Pocket ($0.99) by zaplab e.U. is the iPhone/iPod touch version of the shooting gallery game of the same name for the iPad. Grab your six-shooter and see how well you can aim in this fun fast-paced shoot 'em up game. We've got three copies of this miniaturized version to give away to our lucky readers. Enter below to win.
Coin Gunner Pocket is an arcade-style shooter. Coins are tossed into the air and you must hit your moving target with precision. To fire your gun, simply tap your target. You only have six bullets at a time. To reload your weapon, simply tap the bullet holder on the lower-left side of the screen.
There are two coins, a gold one worth $200 and a silver one worth $300. Collect the reward for hitting your targets in order to unlock new levels. Players earn multipliers up to 10 times by consecutively hitting all coins that appear on the screen. There are also sheriff badges that are worth $500, horseshoes that increase your time on the clock and sticks of dynamite that will give you money for exploding everything on the board. The elusive special gold coins will unlock achievements in Game Center.
In addition to having to beat the clock, players can choose Survival mode where they must hit all of the sheriff stars in order to keep the game going. If you miss three stars, your game ends.
My main complaint with the iPad version of this game is that it was too easy to beat. Well, they sure have fixed that in the pocket version. My shooting average used to be around 90 percent. The first time I played the pocket version, I only had 37 percent. The more I played the better my shooting average got, but it never rose above 87 percent.
While I'm overjoyed that the game is more challenging and less expensive than its big brother (the iPad version has since dropped in price to only $0.99 as well), it makes it a lot harder to earn enough money to unlock new levels. I know I can't have it both ways, but I'd like to see a slight drop in the level unlocking price. Really though, I'm just splitting hairs here.
The graphics are fantastic, just like the iPad version. The tapping action is fast-paced. The developers have made it a more challenging game by making it more difficult to hit the target. The price is perfect. This is a must-have for fans of shooting gallery games. At this price, it is almost worth it to download both the iPad and the Pocket versions.
We're giving away three copies of Coin Gunner Pocket to our readers. If you think you've got a fast draw and straight aim, leave a comment below for a chance to win. Contest ends May 23 at 11:59 p.m., CDT.
Mentioned apps
$0.99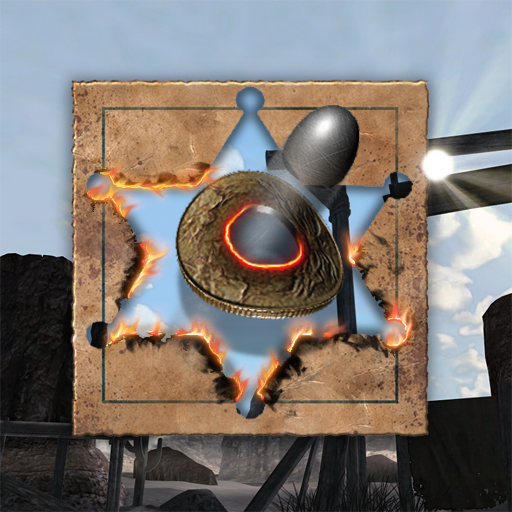 Coin Gunner - Pocket
zaplab e.U.
Related articles