Smappsoft
Releases
Wave
Rave,
A
Puzzle
Game
Of
A
New
Form
May 1, 2012
Announced mid-April
,
Wave Rave
was described as a puzzler but resembled a sound app in appearance. The concept was intriguing, but it wasn't until Wave Rave was released earlier today that we could get a full grasp on the gameplay. Inspired by arcade classics and the work of renowned physicist and mathematician
Joseph Fourier
,
Smappsoft
's puzzle game deals with reconstructing
waveforms
using a retro-style user interface.
"We all fondly remember those old style, retro arcade games," Said Mark Rubin, Chief Engineer at Smappsoft. "Wave Rave has the look and sound of those early games and adds modern, challenging, puzzle based game play that makes it fresh and exciting."
At the very top of the screen is the score and countdown timer. Directly below that is the waveform display with lock and freeze time power-up indicators. In the lower half of the screen are the waveform tracking and options buttons. Here's how the process works. You're presented with a random waveform, from a single consistent wave to multiples with varying intensities. Each wave is color-coded, along with the corresponding tracking button(s). Using the trackers, adjust the initially flat wave(s) to match the shown target waveform. There are two ways to adjust a wave's parameters. Swipe up or down on a tracker to increase or decrease a wave's intensity and left or right to move the wave. If a wave has a single tracking button assigned, only basic intensity and position can be changed. However, multiple tracking buttons will allow you to recreate much more complex wave patterns. As a helping hand, Wave Rave offers two different power-ups: tracking lock and time freeze. When you have a wave component configured to a point where you won't need to move it, you can lock the button using a double tap to prevent accidental adjustments. If time is getting low, you can temporarily freeze the countdown clock by double tapping on the waveform display. After beginning the game, you're provided a certain amount of time and power-ups. Difficulty ranges from 60 seconds, four tracking button locks, and three time freezes to 20 seconds, one lock, and no freezes. Additional time is awarded when a puzzle is completed and power-ups can be slowly replenished. Points are accumulated as time elapses, therefore, a longer survival means a higher score. Wave Rave's overall features include:
Over 550 puzzles
Four difficulty levels
Arcade graphics and soundtrack
Game Center integration
Wave Rave
is a universal app compatible with iPad, second generation iPad, third generation iPad, iPhone 3GS, iPhone 4, iPhone 4S, 32GB and 64GB third generation iPod touch, fourth generation iPod touch and newer running iOS 4.3 or later, and available in the App Store for $1.99. [gallery link="file"]
Mentioned apps
$1.99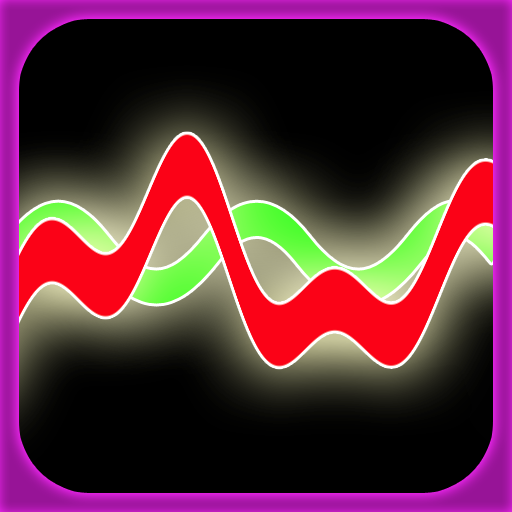 Wave Rave
Smappsoft
Related articles