Sonic
&
SEGA
All-Stars
Racing
Goes
Up
To
Speed
With
New
Characters
And
Features
May 4, 2012
The race to the finish line among Sonic and his fellow SEGA characters is about to become more furious following a recent update to
Sonic & SEGA All-Stars Racing
for iOS. This is only its second update since its launch in June last year. And as if to make up for the dearth of game enhancements in the interim, SEGA has rolled out quite a feature-packed update. SEGA calls this "the Knuckles & Shadow Update," simply because it adds Knuckles and Shadow the hedgehog to the roster of racers. This couple of new characters will speed against Sonic and company in the game's white-knuckle courses, which now include a brand new track. Further, their faces will appear along with others' in the game's minimap when you're playing a single-player race. The character faces will be replaced with your opponents' Game Center profile pictures when you're engaged in a multiplayer race. The update's other improvements are a bit more technical. Progress syncing across your iDevices is now supported with iCloud integration. And AirPlay-out or HDMI-out modes, anyone? After installing the update, you can play Sonic & SEGA All-Stars Racing for iOS on the much bigger screen of an Apple TV or any HDMI-capable TV.
Sonic & SEGA All-Stars Racing is available as a universal app in the App Store for $1.99.
It's one of the best kart racers on the iOS platform, and it just got even better.
Mentioned apps
Free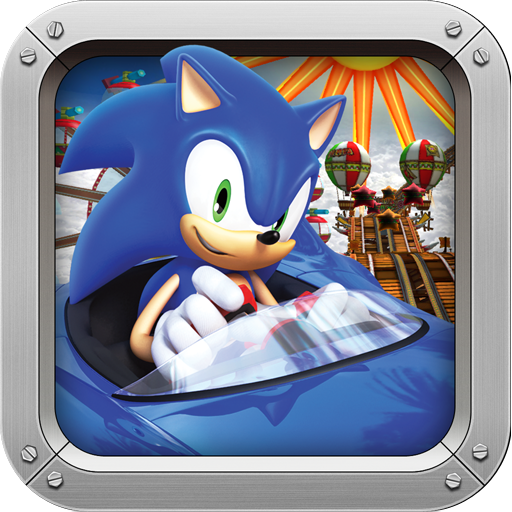 Sonic & SEGA All-Stars Racing
SEGA
Related articles