Tiny
Wings
Creator
Wrapping
Up
Another
Game
For
iOS
Platform
May 7, 2012
In an interesting interview with the
Flow Studio Games blog
, Tiny Wings creator Andreas Illiger revealed that he is within three weeks of finishing another game for the iOS platform. But as far as any more details, Illiger was not exactly forthcoming:
It will be for the iOS platform again, that's an obvious thing. Otherwise it's a big secret, I am not telling anything to anyone :)
He also discusses how his life has changed since Tiny Wings was released in early 2011 and shot up the paid charts on the App Store:
It was really hard life when Tiny Wings become such a success last year. You have no clue what success means before it happens to you. Suddenly the whole world went to my room and everybody wanted something: to buy me, to buy the license, sell merchandising stuff, make cinema movie. It was totally crazy. I am a quiet guy and I like my quiet life. For me personally, nothing changed. I still live in a small flat, I don't have a car because I don't have a driving license, I haven't bought anything except of a new computer. So I am still the guy I was before Tiny Wings and I just want to make cool games, that's my passion.
He began the design process of Tiny Wings by thinking about what kind of game he could make for a child. The main idea behind the game was about the dream of flying:
I also wanted to fill the game with positive emotions. There are many destructive and negative games so I wanted to figure out if it is possible to make a game which makes you feel happy. That was the great aspect of the success, I think. I received a lot of feedback from people who said the game touched them. My passion is also making music so I was curious if I can touch people with any game, the same way I do with music.
In our
original review
, we called the
$0.99 Tiny Wings
"absolutely perfect" and a "must buy," so the bar may be set pretty high for a follow up. Are you excited about a new game from Illiger? What could he possibly do that would top Tiny Wings? Lets hope the new game will be designed for the iPad as well since that is my only (and minor) gripe about his stunning first effort.
Mentioned apps
$0.99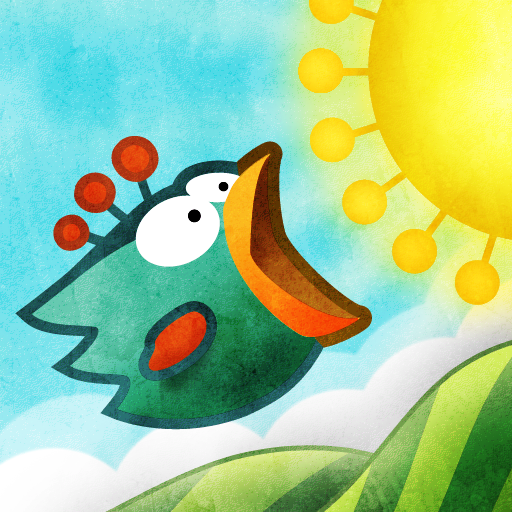 Tiny Wings
Andreas Illiger
Related articles