Analog
Nest
Launches
Anime
Booth
And
Old
Fart
Booth,
Plus
A
Chance
To
Win
A
Copy
June 15, 2012
Analog Nest
, creator of
Santa Booth
, is proud to announce two new appearance altering entertainment apps, Anime Booth and Old Fart Booth, that will give you and your friends plenty of laughs. With bold and colorful hairdos, eyes, and more,
anime
characters give off the rock star vibe, including when it's not what the character is portraying. Now, you can have that same head-turning look by adding wild hairstyles of green, purple, blue, red, pink, turquoise, etc, plus a complimenting eye color. Anime Booth provides 10 eye colors and nearly six dozen hairdos. You better enjoy that awesome appearance while it lasts, because time goes by far too fast, well, unless you're waiting in line. Before you know it, white hair and wrinkles are all that's left on the canvas. So, will you be able to look distinguished or totally worn out? Thankfully, the Old Fart Booth offers the opportunity to see yourself during the "golden years" before it actually happens. This aging booth has everything, the sagginess, white hair, old-fashioned glasses, and "old timer" hats. No matter which you choose, or even both, you get to try out hundreds of different combinations, save your results to the camera roll, or instantly post them to the social networks. Both apps also feature simple drag and drop controls, photo import and capturing, automatic face detection, and a shake gesture to compare the original to the altered image .
Anime Booth
and
Old Fart Booth
are compatible with iPhone 3GS, iPhone 4, iPhone 4S, 32GB and 64GB third generation iPod touch, fourth generation iPod touch and newer running iOS 4.3 or later, and available in the App Store for $0.99 each. To have a chance at winning one of ten promo codes, five for each app, just leave a comment below telling us whether you'd prefer to become an anime character or see your elderly years before June 16 at 11:59 p.m. PDT. We'll try to set you up with the appropriate app, but we'll also make it fun by possibly tossing you a code for the opposite app. Only one entry per person is allowed. Winners are chosen at random from all valid entries. Please be sure to also check your junk email boxes so that you won't miss out if you win.
Mentioned apps
$0.99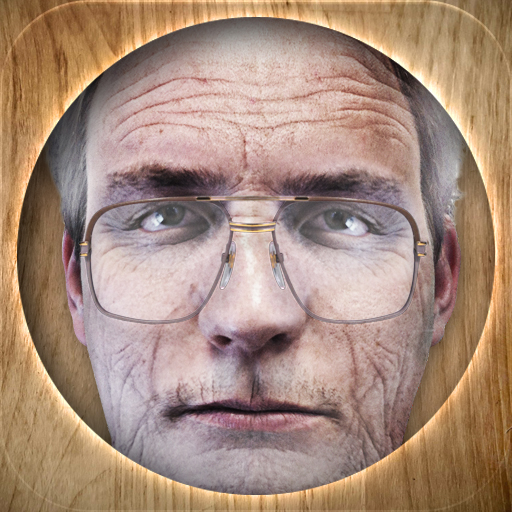 Old Fart Booth
Analog Nest
Free
Old Fart Booth Free
Analog Nest
Free
Anime Booth Free
Analog Nest
$0.99
Anime Booth
Analog Nest
Free
Santa Booth Free
Analog Nest
Free
Santa Booth
Analog Nest
Related articles