AppAdvice
App
Of
The
Week
For
June
8,
2012
June 8, 2012
Every week, our staff will handpick an app from the past seven days that we believe is a must-download for your iPhone or iPad. These apps will always be from various categories, but they are chosen because our own staff members love it and have been using them daily. So here are this week's picks. Enjoy!
Snaptime
Everyone loves snapping fun photos, right? Of course you do. So our app of the week is Snaptime, which is available for free.
With Snaptime, users can quickly launch into a Photo Booth experience right on their iPhone. This comes in handy since the official Photo Booth app from Apple is still missing. The top of the screen will be taken up by the camera view, and underneath will be two sliders full of plenty of effects and filters that are applied on a live preview. With almost 70 total things to add to your photo, the combinations are endless.
In addition to snapping photos from the front or rear cameras, Snaptime also supports video capture with the same effects able to be applied. Options available depend on which mode you're in and which camera you're using, but you can toggle the options panel with a tap or slide next to the effects and filters, and include: flash, burst or single capture, image quality, and a countdown timer.
Photos taken with Snaptime can be shared to the usual suspects of Twitter, Facebook, Flickr, YouTube, and email. There is also the built-in social network of Snapti.me, where you can view and comment on other's submitted photos, like them, and even edit your own profile.
Snaptime is fast, responsive, and fun, and that's why it's our App of the Week. It's also available for free, so definitely make sure to check it out.
For more information, make sure to take a look at my review here.
Honorable Mentions
Color Splash Studio
Selective color photography is all the rage, and it's not a surprise why! This photography method can add a very dramatic look to photos that makes them pop.
With Color Splash Studio, the experience has never been better. Users can snap a new photo, import one from the iPhone Photo Library, or even snag one from Facebook. The image can be cropped to a square or left to the original size.
It's intuitive to switch between the Pan&Zoom, Color, and Grayscale modes. Color Splash Studio provides four different brushes that can be used, each having their own unique look and feel. Users can also tweak the softness and opacity of each brush as well, so there is plenty of customization. Additionally, you can apply one of four effects to the photo, which can end up making your image even more dramatic. If grayscale isn't your thing, try the Sepia or Bluetone monotone layers.
What makes Color Splash Studio better than the alternatives? For one, there's a lot more customization in the app, so users can finely tune their photographs. The Adjust pan allows you to change the saturation and hue for each individual layer (grayscale or color) or for both, and a mask is available for even more precise coloring.
Color Splash Studio is from the same folks that brought you FX Photo Studio and other photography apps, so you can be sure that the app is full of quality.
Please keep in mind that this is only available for the iPhone so far, and hopefully an iPad version is coming soon.
Check out my original review here.
Mooklet
We're photography-heavy this week, and Mooklet is another great app for our photography-loving readers. Mooklet is a beautiful app that is available for free and allows you to create your own animated photo storybooks for sharing with friends and family.
Creating a "mooklet" is easy — just add a new one, select your photos (up to 24 for free albums, 36 for "standard" ones that are available via in-app purchase), and then customize each page. You can change the title of the mooklet, the name and caption for each photo, add a paper background and layout, and your information that shows up at the end of each album.
Once your mooklet is done, you can publish it on the mooklet.in servers, which will provide a unique URL for sharing with others who own iOS devices. The recipient will then be able to visit the URL and add a home screen shortcut to your album for viewing at any time. They can give it some "likes" at the end (hearts) and share it with others. The final product looks just as good as the app that was used to create it.
Users get three "free" slots for publishing albums, with each having up to 24 pages. A "standard" slot can be purchased for $2.99, and can carry up to 36 pages. You're able to see how many views the album has received, how many likes it has, and how many times it has been installed on.
This is definitely a beautiful and fun app to check out, and makes sharing your memories even better.
Check out my original review here.
Mentioned apps
Free
Snaptime
Nuage touch
$0.99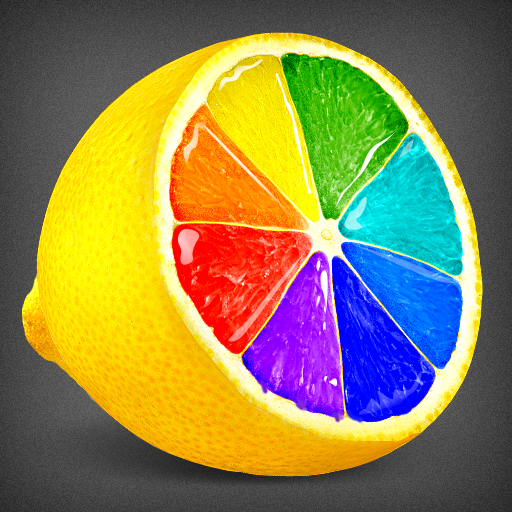 ColorStrokes
MacPhun LLC
Free
Mooklet - Create dynamic Photo Story Books and publish them!
KANTETSU WORKS
Related articles