Is
Bop
It!
Smash
Set
To
Smash
The
App
Store
Charts?
June 11, 2012
If you've somehow grown tired of bopping, twisting, pulling, shaking, and flicking the weird "Bopjects" in the iOS version of Hasbro's
Bop It!
toy, then it's about time you tried a different kind of action. Prepare to do some major smashing instead in
Bop It! Smash
. Like its predecessor, Bop It! Smash is a digital implementation of an analog game. The original real-world Bop It! Smash has you trapping lights that won't just stay put across an elongated thingamajig of a toy. The iOS version, which is currently optimized for iPhone only, has you doing the same on your iDevice. And to do this, you must, of course, smash. Don't worry, you won't be inflicting any serious damage to your beloved iPhone. All you have to do is to either tap anywhere on the screen or bump the sides of your device as soon as the traveling energy ball hits the "zone" at the center. Make sure to catch the ball quickly so as to activate the score-doubling Mega Ball. And the higher score you get, the more Smash Cash you earn. Your accumulated Smash Cash can then be used in the in-game store in purchasing power-ups, upgrades, and other gameplay enhancers. Published by the always dependable Chillingo,
Bop It! Smash is available now in the App Store for free
. Try it and see for yourself if it has the balls to be a smash hit.
Mentioned apps
Free
BOP IT™! SMASH
Chillingo Ltd
$0.99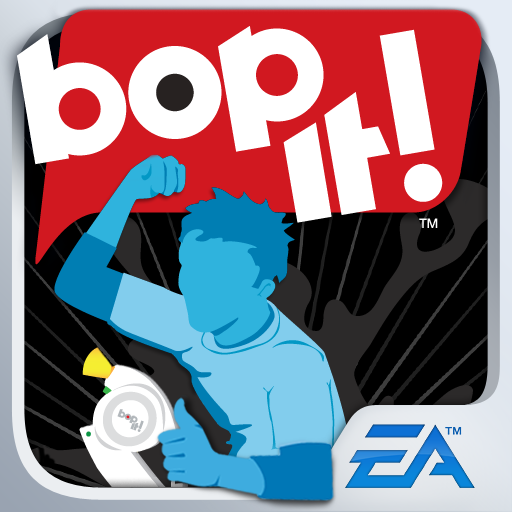 Bop It!™
Electronic Arts
Related articles