June 9, 2012
Radia ($0.99) by Shock Games, LLC is a finely-tuned tilt-based game. You control a Radiite (a halo-like creature) by tilting your iPhone. Gather the required amount of Radia (glowing circles) to complete the level.
But watch out for spinning buzz saws. Not only will they go around destroying the precious Radia you need, but they'll chew up the Radiite as well, with only a single touch.
Level and arcade modes are both offered. In the level mode you are presented with a requirement for how many Radia you need to collect. Maneuver past the obstacles and saws to claim the Radia before they fade away or get munched up by the saws.
A timer counts down how long you have to go until the level ends. How many Radia you collect determines how many stars you earn.The game does a good job of starting you off easy and then gradually increasing the difficulty by adding more saws and obstacles.
World one is the only world offered at the moment, though the developer promises more worlds to come soon. With 50 levels to play, it's not like you won't be busy meanwhile.
Arcade mode can either be timed or endless. Selecting timed mode further drills down to picking a difficulty level from easy to extreme. The name of the game is see how long you can survive as more and more saws crash the party. Endless mode has no difficulty setting and your focus is on how many points you can score by collecting Radia.
I must say how impressed I am regarding the controls. Often the case with tilt games is how precise the calibration is set. Some games require you to hold your iDevice still while it sets your position, and others just kind of wing it.
Even though Radia doesn't ask to calibrate your iPhone (you can't even adjust it in the settings menu), it hits the ground running with incredible accuracy. The movement of your iPhone compared to the game is like a true 1-1 ratio.
This is a fun little game that can easily be picked up and set down on the fly. Those looking to challenge his or her reflexes will definitely want to invest the $0.99 to buy this one.
Mentioned apps
$0.99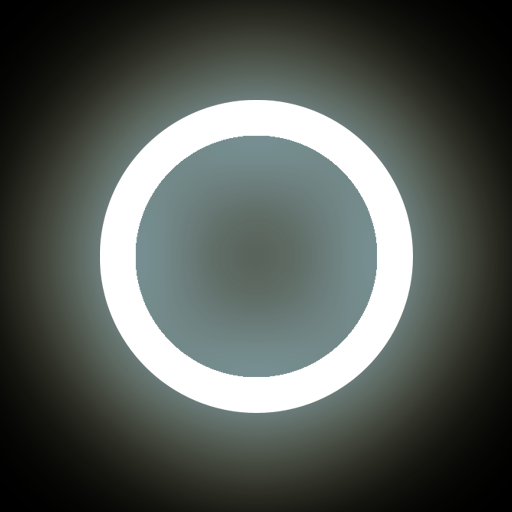 Radia
Shock Games, LLC
Related articles