The
iPad
Is
Helping
Make
'Motion'
Comics
A
Graphic,
Gratifying
Reality
June 25, 2012
When the original iPad launched in early 2010, the device was immediately recognized as a potential game-changer for the faltering comic book market. With physical sales slowing and no widespread, metaphorically-appropriate digital platform to lean on, the comic book industry was understandably quick to embrace the promise of an ubiquitous, full-color tablet. At first, most comic book apps were simple PDF, CBR, and CBZ readers. Some were
free
and some were
paid
, but they all performed more or less identically, allowing users to conveniently organize and peruse their existing digital libraries on the iPad. Only one, though, rose to the top as a bona fide industry middleman, allowing existing titles and new releases from big-time publishers to be purchased via IAP. Developed by
comiXology
, the app, simply called
Comics
, pulled in -- and continues to attract -- tens of millions of users with its fluid storefront and inviting UI. Already providing the platform for the official DC and Marvel apps, comiXology
recently signed a multiyear deal
to become the latter's exclusive electronic distribution partner. Plus, since the company's already responsible for over 65 million Marvel downloads and counting, it stands to reason that comiXology will also extend its profitable partnership with DC in the near future. Of course, it isn't just comiXology's storefront that's made the young brand so successful. Sure, it's nice to be able to download and read your all of your comics in one place, but what really makes Comics stand out is its proprietary Guided View Technology. While most graphic novel enthusiasts are used to reading full pages in single, full-screen views, Guided View lets readers go panel by panel -- in perfectly-oriented and clearly-zoomed, easy-to-read fashion -- with a simple swipe. It is a superior way to read comics. And not just digitally, either. Which is kind of the point. But there's a lot more in store for the medium, particularly as the iPad continues to expand its global reach and influence over the worlds of consumer electronics and popular culture. Just this year, episode one of
The Bane of Yoto
was released, incorporating gyroscopic input, basic animations, and semi-dynamic audio into the established flow of comic storytelling. Expanding on that concept, the new
Madefire app
(along with its showcased IPs) is
seeking to become
the headlining proponent -- and publishing/development platform -- for this so-called "motion" comics revolution. It's a good start, no doubt, but it's
already
behind the times. How? Because
Bottom of the Ninth just launched
, and it's featured on the App Store as a true(r) evolution of the comic book craft. Created, illustrated, and painstakingly animated by Ryan Woodward, the piece is
a stunning example
of how the iPad is opening doors to a deeper, more meaningful relationship between users and the content they consume. I needn't get into a detailed review of Woodward's work (though one is certainly upcoming) to tell you it's a masterpiece. From animated GIF-like "stills" and dynamic background music to multi-panel full-motion sequences and professionally-produced sound effects, the first episode of Bottom of the Ninth is not only a sign of a brilliant continuing series, but a strong indication of where the comic book industry
needs
to explore. Unfortunately, it may not be possible -- certainly not yet, anyways -- for major studios to
pump
pimp out blockbuster properties in the detailed and intricate manner Woodward has demonstrated. It is far more reasonable for said publishers to go the route of Yoto and Madefire, releasing titles with a hint of animation, a few scattered effects, an auditory bang or biff or blast, and a focus on revealing successive panels at an appropriate pace. It would take less time, consume fewer resources, and entice readership in a way that prepares them for the increased prices such fully-animated comic books would require. All that said, I'm not pushing the wholesale alteration or elimination of the graphic novel's current model. Comic books, like comic strips, are successful and endearing largely due to their static constraints. Pictures on a page will always be the heart of the medium, and not every franchise needs to dabble in the "next generation." Plus, at an average rate of an issue a month, it's already difficult for writers, planners, artists, inkers, and colorists to meet their inflexible deadlines. Adding
any
amount of animation to the mix would surely disrupt most long-standing production paradigms. Still, I can readily foresee a near-term future where DC and Marvel (and others) embrace these new concepts on a limited scale. Annual special editions or seasonal bonus books that take advantage of the iPad's A/V capabilities could be a major source of new revenue -- and a major selling point -- for the industry at large. Additionally, the promise of a public willing to pay for such dramatically divergent experiences (even if they've read the actual stories before) could prompt a flood of lucrative, enhanced reissues. I, for one, would love to see retired classics like
Watchmen
and
Transmetropolitan
get the Madefire/Woodward treatment, and I'd pay a steep fee to make that happen. Of the publishers, I have only this single request: Please, for the love of
god
, make any spoken dialog
optional
! For comic book fans, nothing ruins a good series quite like finally hearing your favorite superhero speak for the first time -- and having to listen to
something like this
. By my count,
it only ever worked once
. Image: iMore
Mentioned apps
Free
Comics
comiXology
Free
DC Comics
DC Entertainment
Free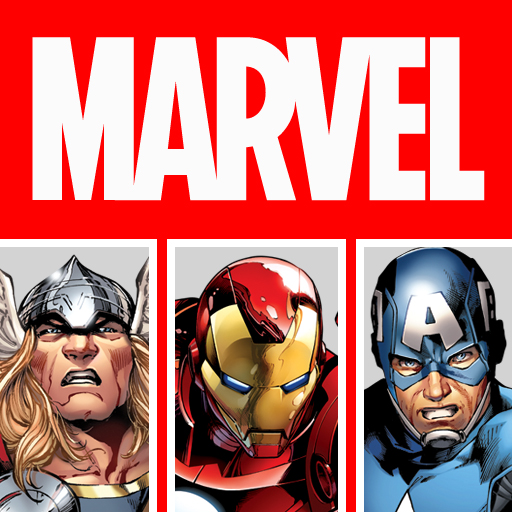 Marvel Comics
Marvel Entertainment
Free
ARCreader
Jason Fieldman
$4.99
Comic Zeal Comic Reader
Bitolithic Pty Ltd
Free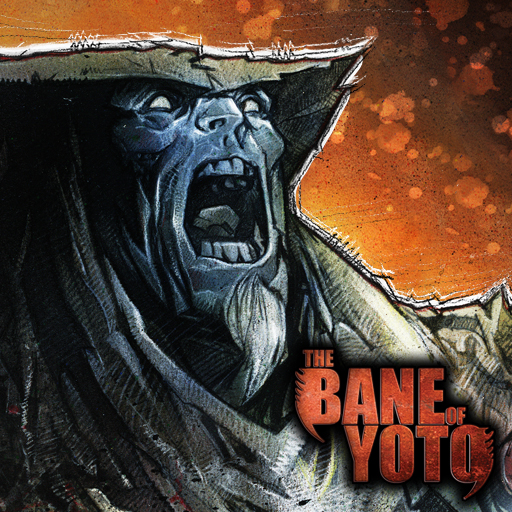 The Bane Of Yoto Episode 1: Monster
Leviathan Games
Free
Madefire Comics
Madefire Inc.
Free
Bottom of the Ninth 01
Ryan Woodward Art & Animation
Related articles