How
Much
Does
The
Internet
Love
Flying
Cats?
One
Developer
Aims
To
Find
Out
With
Kickstarter
Project
July 18, 2012
Unless you've been living in an Internet cave, you've probably seen and heard of
Techno Kitten Adventure
, which was originally published on Xbox Live Indie Games in September of 2010. Techno Kitten Adventure stars a jetpack-equipped kitten, soaring through the skies to a catchy beat. Its App Store popularity convinced 21st Street Games that follow up of the game might be possible. For a mere $100,000, 21st Street Games is
promising the denizens of Kickstarter
a PC, Mac, and Xbox Live game, along with ten 10 additional levels, 10 songs, 30 extra kittens, and a brand new create-a-kitten feature. http://www.youtube.com/watch?v=r8I38k50OBE&feature=player_embedded A hundred grand might be a bit ambitious, however, as the game has only earned $6,293 to date. With the lowest tier donation priced at $15, 21st Street Games may have seriously overestimated the public's willingness to fork over cash for a flying cat. At the $15 mark, donators get a copy of the upcoming Mac and PC games plus an exclusive wallpaper pack, while $25 earns donators the original PC game, and $60 nets them a shirt. Bump those donations up to $500 and donators get a Super Techno Kitten Adventure Rainbow vinyl record, while $1000 results in an exclusive painting. With 20 days to go, Super Techno Kitten Adventure might reach its funding goal, but 21st Street Games would need to earn more than $4,500 per day to get there. Currently the team has been earning less than a thousand per day. Is the cat fad over? Has the Internet gotten tired of kittens? Will we be seeing a second edition of Techno Kitten Adventure? The answer to all of these questions will be revealed on August 7.
Mentioned apps
Free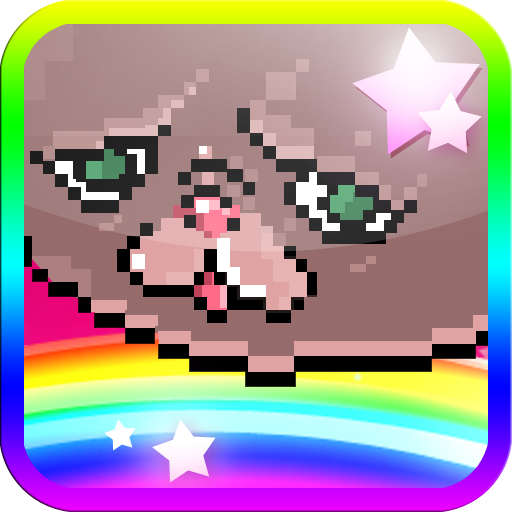 Techno Kitten Adventure
Elite Gudz
Related articles