AppAdvice
Game
Of
The
Week
For
August
3,
2012
August 3, 2012
Every week, our staff will handpick a game from the past two weeks that we believe is a must-download for your iPhone or iPad. These games will always be from a wide variety of genres, but they are chosen because our own staff members love it and can't quite put it down. So here are this week's picks! Enjoy, and happy gaming!
Walking Dead: The Game
Fans of the critically acclaimed comic and television series, "The Walking Dead", should be jumping with joy at our Game of the Week. Walking Dead: The Game is a high-quality point-and-click adventure for your iPhone and iPad.
You play as Lee Everett, a man who is on his way to prison, when he is miraculously given a second chance thanks to the zombie apocalypse. You end up finding an orphaned girl, who becomes your companion in the end of days.
Unlike other zombie games, this is not merely a mindless shoot-em-up. There is a huge storyline, lots of dialogue and character development, and plenty of choices to make. The decisions you make will affect gameplay, so everyone will get a different experience. Some consequences of choices will take place right away, but there are also some long-term effects as well. Think before you pick!
Of course, you will have to fight zombies too. Players can interact with the environment by moving the camera around when able, moving freely in the setting, and tapping on items to examine them. Weapons and ammo can be obtained with a tap, and the game features intense combat sequences, though they are mostly just tapping and swiping at the right time.
Game progress is saved automatically, so you never have to worry about a thing! Currently, the game is only on episode one, and the other four episodes will be available through in-app purchases ($4.99 each) in future updates. However, you can get all of the upcoming episodes at a 25 percent discount by pre-ordering them now at $14.99.
This is a great game for fans of comics or television show. If you haven't had a chance to play this game on your Xbox 360, PlayStation 3, or PC yet, then iOS will be your ticket to experience "The Walking Dead."
Check out my original review here.
Honorable Mention
Bucketz
Our Honorable Mention this week is another physics-based game, but this time, its all about balance!
With Bucketz, you will meet several cute bucket characters, who find themselves sitting on a flat surface that is balanced on top of a pillar. Items will start showing up on the screen, and it's your job to collect and stash these items in the buckets! The more items you collect, the more points you earn.
However, make sure to keep an eye on how your buckets are balancing — if one side is too heavy and the scale tips over, it's game over! There are also power-up items, as well as obstacles such as bombs and minions that destroy items that get in touch with them, so watch out. And don't crush your buckets with items that are bigger than they are.
There is only a single-player mode in Bucketz, but I assure you that it will be enough. The game has plenty of challenging gameplay, and it's probably a guarantee that you will have to replay several levels multiple times in order to pass. You earn stars depending on your score, and the game even has arduous boss levels that add a nice twist to your standard physics-based game.
The visuals are beautiful and charming, and each character oozes with personality. There are also upgrades that you can buy with the currency you collect at the end of each level, which will end up helping you a lot in the long run, so upgrade soon and often! Game Center is supported for leaderboards and achievements.
We fell in love with the cute graphics and fun gameplay in Bucketz, and we're sure that you will too, so make sure to give it a try.
Check out my original review here.
For video coverage of these games in action, make sure to check out Robin's AppAdvice Daily below!
Mentioned apps
$4.99
Walking Dead: The Game
Telltale Inc
$1.99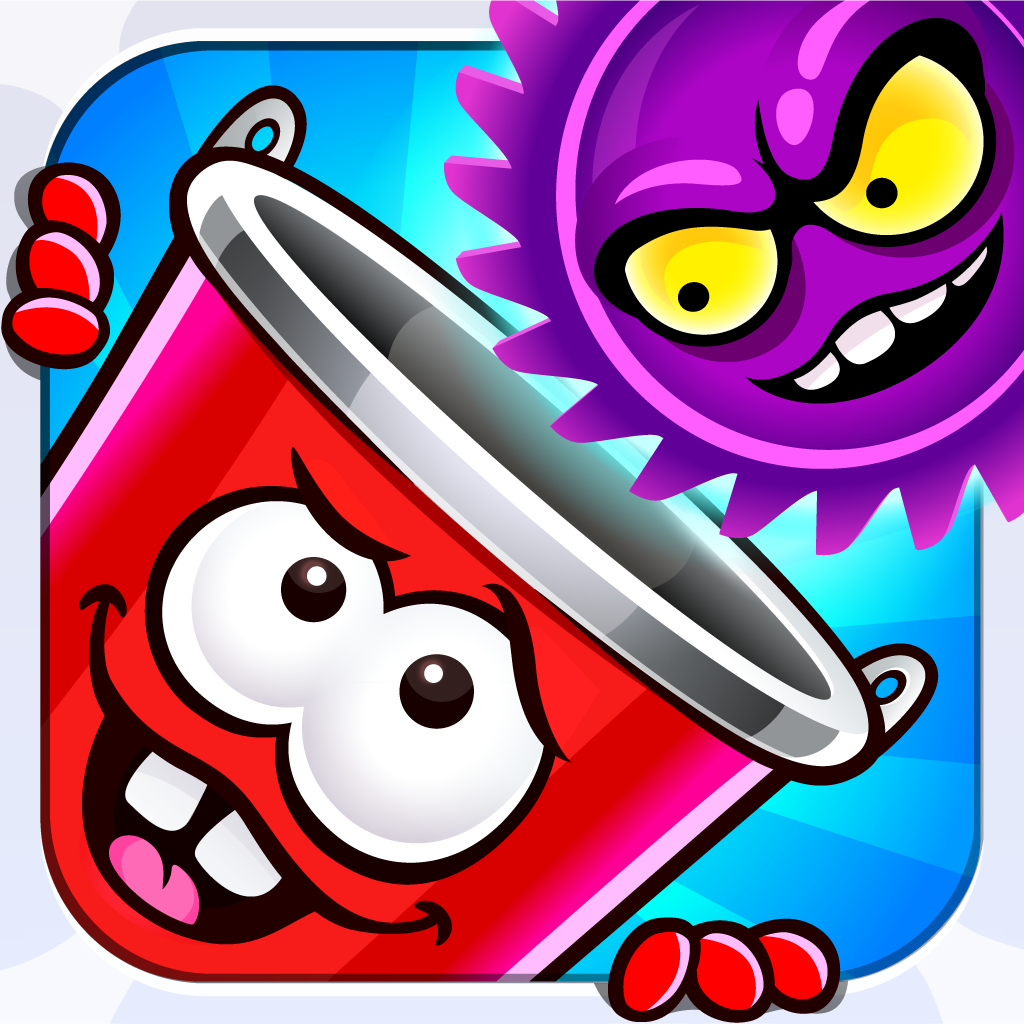 Bucketz
Picnic Hippo Studios
Related articles