Gua-Le-Ni
Gets
Poetic
Update,
On
Sale
For
A
Limited
Time
August 27, 2012
Last December, Double Jungle released one of the most fascinating and unique games ever to be seen on an iPad. This creative and unusual word game recently received a major update and to celebrate the new features,
Gua-Li-Ne
has gone on sale for only $0.99. Not only that, but we've got five copies of this beautiful and artistic game to give away to our lucky readers. Enter now for your chance to win. Gua-Li-Ne is a
word game
like no other. Players are shown pictures of hybrid animals, like a "Sal-Dor" (half salmon and half condor) that must be cataloged by selecting matching blocks. The blocks can be rotated, flipped over, and moved around. Each block has six images, one on each side, which represents either the front, middle or back side of an animal. Rearrange the blocks according to the animal you see in the "Beastiary" to correctly catalog it into the book.
For example, if a beast walks across the screen with three different sections, the player must rearrange three different blocks to match the beast before it crosses the screen and escapes the Beastiary. Different beasts have different effects. Some are faster, longer, more valuable, or have different dietary needs. Some beasts can be slowed down if you feed them while they are on the screen. If you try to feed an apple to a carnivore, it will have no affect. If you feed an apple to an herbivore, it will stop a moment and take a nibble.
The recent update adds a new game mode titled "Poetry." This new section takes away the time element, but adds the need for memory. In the traditional game, players had to catalogue a single beast before it crossed the screen and escaped. In Poetry mode, players are shown multiple beasts in a row and must remember what they were, in order, and catalog them correctly.
The creators of this app are imaginative, artistic and funny. Everything about Gua-Le-Ni is both stunning in its originality and humorous in its execution. Once you play this game, you will be amazed at the thought and detail that went into every single animation, song and narration.
We've got five copies of this amazing game to give away to our readers. To enter, leave a comment below before Tuesday, Aug. 23 at 11:59 p.m. CDT. If you don't win, you can always download the game for the unbelievably low price of only $0.99 (normally $4.99).
Mentioned apps
$0.99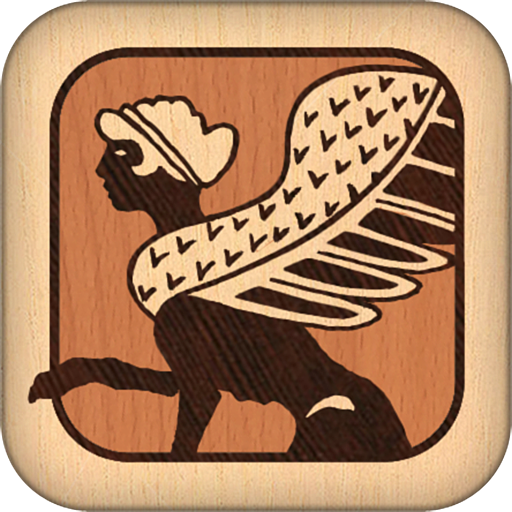 Gua-Le-Ni
Double Jungle S.a.s.
Related articles