Today's
Weather
Forecast:
Cloudy
With
A
Chance
Of
Burgers
August 4, 2012
Why build a
Tiny Tower
when you can go the extra upward mile by building a ginormous
Sky Burger
instead? And with non-pixelated Retina graphics to boot! That's right, Sky Burger has finally cooked up its long-overdue Retina upgrade. The burger stacking iPhone game from Nimblebit, the same developer behind Tiny Tower,
Scoops
, and the
more recent
Pocket Planes
, was
released
way back in April 2009. That's over a year before the iPhone 4, with its pioneering Retina display, was launched. For the record, Sky Burger did have a Retina upgrade of some sort a few months after the release of Apple's first Retina device. The upgrade included — wait for it — a Retina icon. Well, thanks to Sky Burger's latest update, that Retina icon now represents a game that has full Retina graphics. Those buns, patties, lettuces, onions, and cheese slices have never looked more mouth-watering, no? Designed for iPhone and iPod touch but also playable on iPad,
Sky Burger is available in the App Store for the delicious price of free
. The game's latest update also includes Game Center achievements and leaderboards. It also enhances Twitter integration for sharing scores and burgers. Virtual burgers only, I'm afraid. But sharing actual burgers through Twitter would be really awesome.
Mentioned apps
Free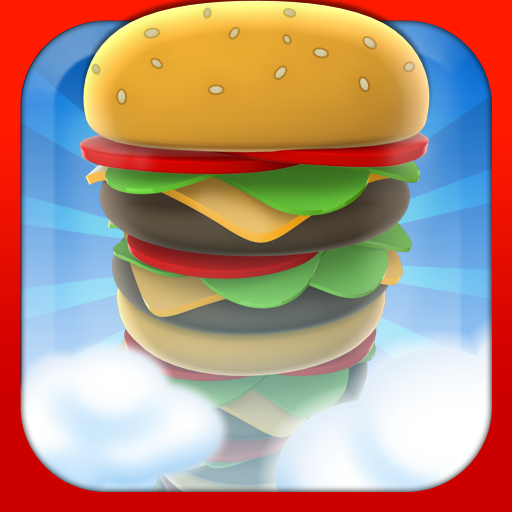 Sky Burger
NimbleBit LLC
Free
Tiny Tower
NimbleBit LLC
Free
Pocket Planes
NimbleBit LLC
Free
Scoops - Ice Cream Fun For Everyone
NimbleBit LLC
Related articles