AppAdvice
Game
Of
The
Week
For
October
12,
2012
October 12, 2012
Every week, our staff will handpick a game from the past two weeks that we believe is a must-download for your iPhone or iPad. These games will always be from a wide variety of genres, but they are chosen because our own staff members love it and can't quite put it down. So here are this week's picks! Enjoy, and happy gaming!
Super Monsters Ate My Condo!
Our Game of the Week pick is one wacky match-three and Jenga hybrid from Adult Swim, which is the follow-up to last year's original hit, Monsters Ate My Condo.
So what is this game? There are four monsters who like to eat condo units. Why? Nobody knows. Your goal is to match sets of three like-colored blocks on a never ending tower. You will have to watch out and be careful to prevent the tower from falling, when it will become game over.
To make matches, you'll have to get rid of blocks that you don't want. Just give those blocks a swipe to the side, but be aware of which monsters are in the background. If you feed a matching block to a monster, you will earn more points. Feed them the wrong blocks though, and they will get mad and stomp around after eating a few.
Once you make matches of three or more blocks, you'll start making special blocks, like bronze (match three for silver, three silver for gold, and so on). These can be fed to the monsters to activate their special abilities that can help you during the game, like Lullaby or Sonic Tower.
As you make progress in the game, you will unlock more condo units, such as clocks and piggy banks, which can be used to your advantage for more time and coins. However, you will also encounter obstacle blocks too, like cinderblocks that can't be moved, nukes that need to be defused by being in a match, and even acid blocks that eat through other units after a certain amount of time.
The game ends when you are out of time (each game is two minutes) or the tower falls over. If you are out of time, you will get a chance at the Prize Wheel, where you can earn coins, more time, or free boosts. Coins are earned and can buy boosts to improve your game as well.
The game is insanely addictive and fun, despite the removal of the endless mode from the original. We've been quite addicted to it here at AppAdvice, and we're sure you're going to love it too!
Check out my original review here.
Honorable Mention
Sugar Kid
If you're looking for a fun reflex game to check out this weekend, we are sure you're going to love the sweet little Sugar Kid from Bulkypix!
In this cute puzzle and reflex game, you must help Sugar Kid survive through Mr. Lemon's plans of revenge. What plans? Melting Sugar Kid with fluids, like water, lemon juice, and cola. This is where you come in.
There are three areas that Sugar Kid will find himself in, and each area has 15 levels. There are different criteria for all of them, which keeps things fresh and interesting: Survive, Fill The Grids, Free Sugar Kid, and Reach the Score.
The basic concept is the same — Mr. Lemon will be at the top, dispensing fluids onto our hero, and you must draw sugar bridges (they melt after a while) to prevent most of the fluid from dropping on to Sugar Kid and slowly melting him away. Obstacles will be in the way, such as spinning planks. There are also stars in bubbles that you can collect by filling them up with liquid, and the same applies during Free Sugar Kid levels. Sometimes you will need a certain liquid to fill them up with.
You will need to collect the stars to unlock the other areas and levels, so make sure you do your best to get them. There are also power-up items that you can collect to give Sugar Kid some aid, like umbrellas and steel bridges.
While there is the story mode, you can also unlock a survival mode, where the only thing you need to worry about is making our little hero last as long as possible against Mr. Lemon. The game features a clean mode, or you can get a bit twisted with the "gore mode."
The game is all about your reflexes and coordination, so it really proves to be a challenge at times. We're loving the game so far, and it's still 50 percent off for a limited time ($0.99), so make sure to grab it and satisfy your sweet tooth!
Check out my original review here.
For video coverage of these games in action, don't miss Robin's AppAdvice Daily below!
Mentioned apps
$0.99
Super Monsters Ate My Condo!
[adult swim]
$0.99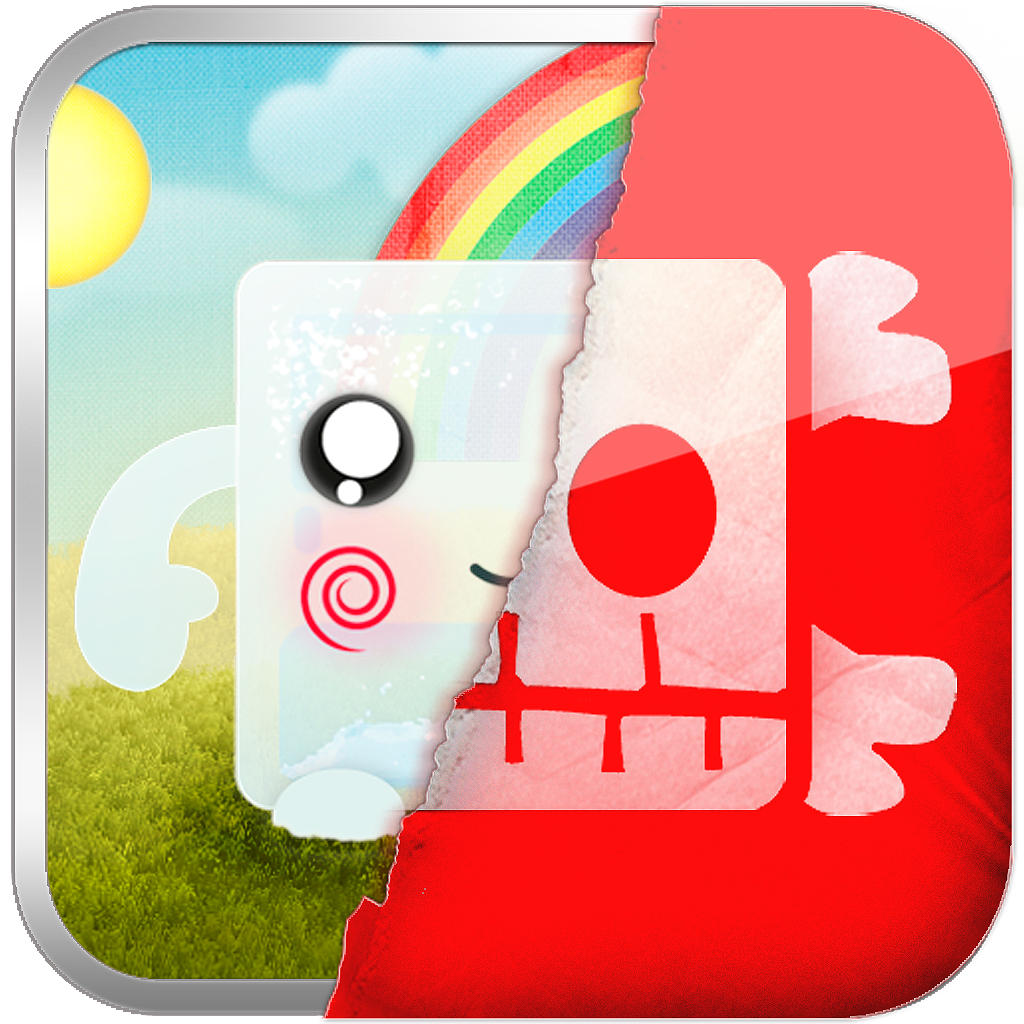 Sugar Kid
Bulkypix
Related articles