Feeling
Under
The
Weather?
Kumo
Lumo
Will
Surely
Cheer
You
Up
With
Its
Rain
'Em
Up
Gameplay
October 11, 2012
Have you been on cloud nine? Well, that's probably where you'll end up as soon as you get hooked on
Kumo Lumo
. The latest title from the always dependable iOS game publisher
Chillingo
, Kumo Lumo has you playing as the jolly cloud of the same name:
Every cloud has a silver lining… Play as a smiling cloud as you float over the world in this one-of-a-kind rain 'em up! Use rain to grow forests and douse fires, and use a bolt of lightning to zap enemies intent on ruining Kumo Lumo's world. Featuring a unique artistic style and delightfully simple gameplay, you won't be able to get enough of Kumo Lumo!
With Kumo Lumo, Chillingo aims to spark a new genre in iOS gaming: the rain 'em up. In the game, you must rain on small trees to make them grow. Similarly, you must rain on them to put away the fires that are consuming them. If you can't see the video embedded above, please
click here
. But where do the fires come from in the first place? Well, it so happens that a band of eyepatch-wearing pirate aliens have landed on Kumo Lumo's world. And it appears that these aliens love nothing more than roaming the world and setting trees on fire with their ray guns. Now, in order to rid the world of them, you must also rain on these alien arsonists. Better yet, you can just zap them with lighting bolts. As Kumo Lumo would say, "Oh, yeah!" Kumo Lumo is rendered in a variety of art styles, making it a visually appealing game. It actually resembles a children's storybook, so kids are bound to have a blast. And for older players, there's the increasing complexity of having to complete challenges and get three stars level after level. Designed for both iPhone and iPad,
Kumo Lumo is available now in the App Store for free.
The game includes a shop where you can spend gold collected while playing or bought with real money to upgrade Kumo Lumo's powers. I've played Kumo Lumo for all of 15 minutes. And already I'm hooked and on rain 'em up cloud nine. [gallery link="file" order="DESC"]
Mentioned apps
Free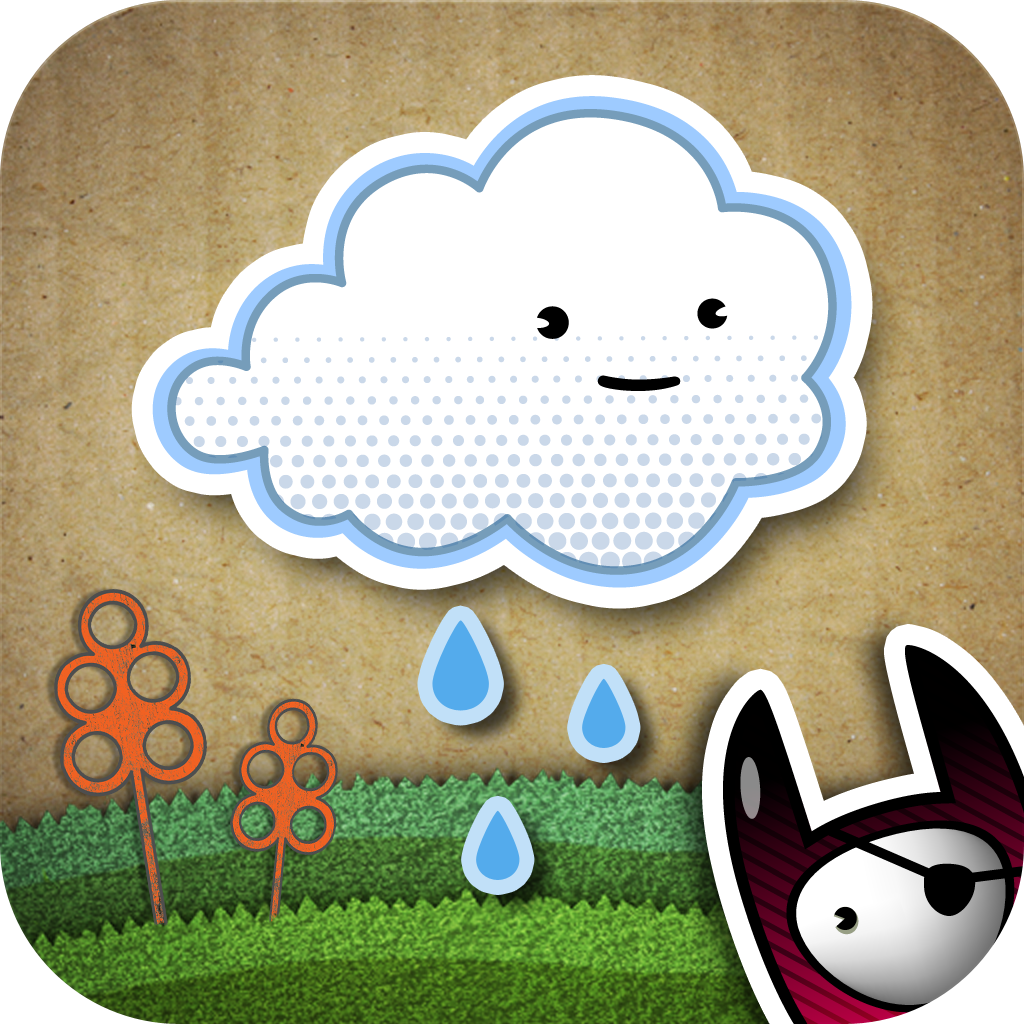 Kumo Lumo
Chillingo Ltd
Related articles