One
Epic
Knight
Charges
Into
One
Epic
Update!
October 5, 2012
One Epic Knight
has just received its first ever update. And in keeping with the
RPG-inspired
endless running game
's overall "epicness," the update is itself, well, epic. How epic, you ask? Just take a peek at the long list of improvements near the bottom of this post. Make sure to come back here, though! Did you see it? Looks epic, right? Epic is certainly the motif of this update. And some of those are just minor improvements compared to the game's added support for new moves, new potions, and other new enhancements. First of all, One Epic Knight is now optimized for the four-inch Retina display of the new iPhone 5. And then there's the title character's increased agility, as evidenced by his mastery of the following new moves:
Faster lane changes (meat-tastic!)
Swipe up while in air to extend jump a bit
Swipe down while in air to return to earth faster
Swipe left/right in air to change lanes in mid-air
If you can't see the video embedded above, please
click here
. The new version of One Epic Knight also introduces two new potions, namely, the Potion of Lightning and the Potion of Mana Metabolism. The former conjures the destructive powers of lightning, while the latter charges Mana Madness up with just three crystals. And speaking of potions, the first run of the day now gets you a free potion. There's also a new Trinket System that lets you enhance your Knight. There are also more enhancements for you to purchase if you're so inclined. The other improvements brought by One Epic Knight's first update are:
NEW: Three more achievements!
NEW: Pit and ledge lighting improved for enhanced visibility.
NEW: You can like us on Facebook, or follow us on Twitter for some free coins.
NEW: The Epic Knight gets even more crazy things to say… can you find em all?
FIX: An issue where swipes were sometimes not registered
FIX: Wrecking Ball Achievement now counts all traps as obstacles.
FIX: Issue where Knight sometimes fell through floor.
FIX: Powerups, chests and such should no longer appear on top of traps and other obstacles. Yeah that wasn't fair, but was funny. Okay mostly just not fair.
NEW: When you drink a potion you get to see the name of it… like finally, right?
FIX: Corrected problems where some chests, even mimics, appear half sunken in the ground in certain circumstances.
FIX: Fixed a problem with some score-related achievements. And, as a bonus, if you are due that achievement you'll get it on your next run.
FIX: Name of App on spring board is all readable and everything now. That's App Of The Year material right there!
Compatible with both iPhone and iPad,
The new, more epic version of One Epic Knight is available now in the App Store for free.
[gallery link="file" order="DESC"]
Mentioned apps
Free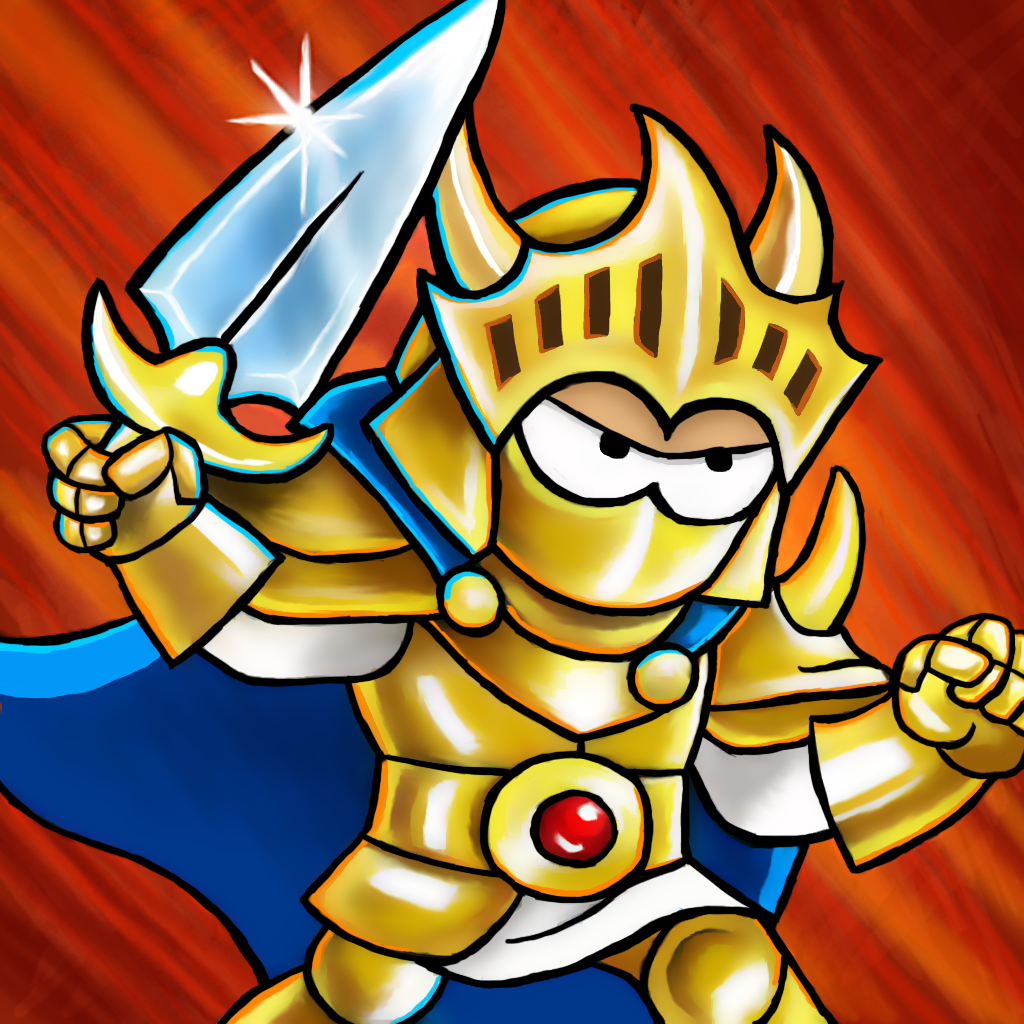 One Epic Knight
Simutronics Corp
Related articles